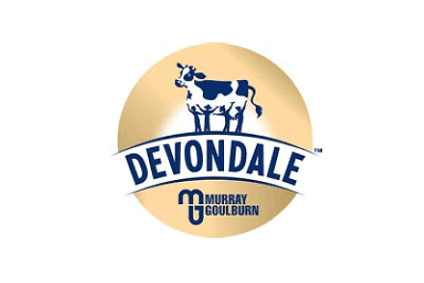 Murray Goulburn is facing a class action claiming the Australian dairy cooperative misled investors over a 2016 profit forecast that law firm Slater and Gordon alleges could never be achieved.
Slater and Gordon formally opened registrations for shareholders on Friday (6 April) with the proposed lawsuit backed by litigation funder IMF Bentham. Registrations for the class action will remain open until 18 May, 2018, with formal proceedings expected to be filed soon after that.
The suit also takes in a subsequent revision to Murray Goulburn's forecast and claims the company is responsible for breaches of continuous disclosure obligations by failing to announce a second profit downgrade prior to 27 April, 2016, according to Business News Australia.
The case firstly centres on an announcement on 29 May, 2015, in which Murray Goulburn's subsidiary MG Responsible Entity issued a product disclosure statement forecasting full-year net profit after tax of AUD85.8m (US$65.8m). Then in February 2016, the company revised its guidance to AUD63m on the basis the dairy market had been historically weak.
The Devondale maker then downgraded its forecast again on 26 April to between AUD39m and AUD42m two months before the end of the financial year that falls in June, blaming weak growth in Chinese markets, the exchange rate with the US dollar and a downward revaluation of milk product inventory.
In a statement today, Murray Goulburn, in the midst of a buyout by Canada's dairy co-op Saputo, acknowledged the class action had been launched in a week that saw the approval of the company's takeover given by its shareholders and the Australian Competition and Consumer Association (ACCC).
Slater and Gordon's class action cites separate investigations by watchdogs the Australian Securities and Investments Commission (ASIC) and the ACCC.
Andrew Paull, a senior associate at Slater and Gordon, said: "Thorough analysis of the recent ACCC and ASIC enquiries into Murray Goulburn have strengthened our initial findings that suggest the company misled the market by forecasting profits it could never have achieved in the 2016 financial year.
"We have identified significant inconsistencies between Murray Goulburn's statements to the market regarding its likely revenue and profits that year and the information available to the company's management internally.
"As a result, we now have increased confidence the 27 April, 2016, profit downgrade was the result of an overly optimistic forecast, rather than any factors beyond its control."
In April last year, the ACCC launched proceedings against the company alleging it contravened Australian Consumer Law after reducing its milk prices. The ASIC also alleged that the firm failed to meet its continuous disclosure obligations.
Murray Goulburn admitted to breaching its disclosure obligations in the ASIC case and agreed to pay a AUD650,000 settlement.