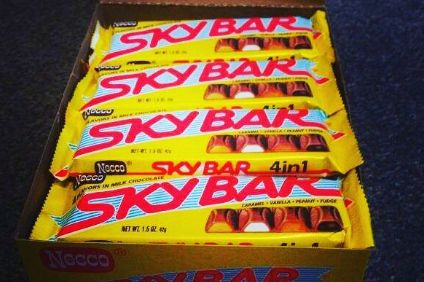 Well-known brands of the US candy maker New England Confectionery Company (Necco) are to be sold off in an auction at the end of this month.
Necco, reputedly the oldest confectionery company in the US, closed the doors on its manufacturing facility in Revere, Massachusetts, in the summer after a prolonged attempt to find a buyer for the business ultimately failed.
Now the same facility will be used for the site of the auction on 26 and 27 September when the intellectual property rights to brands such as Haviland Thin Mints, Skybar and Mighty Malts Milk Balls will be sold to the highest bidder, alongside equipment and the 360,000 sq ft factory itself.
The auction will be carried out by Rabin Worldwide on behalf of its partner Union Confectionery Machinery Company.
Rabin CEO and president Richard Reese said: "Rabin's history with Necco goes back 25 years. We, along with our partner Union Confectionery Machinery, conducted auctions at both of their Boston facilities.
"This is not only the end of an era for Necco candies but for us as well. We are honoured to be a part of this process and we have great respect for the Revere community and Necco history."
At the end of July, it was reported that Necco had been shut down and sold again, just weeks after being bought out of bankruptcy.
Round Hill Investments, which through its Sweetheart Candy Co. vehicle snapped up Necco in May for US$17.3m, closed the company's factory after selling the business to an unnamed third party.
Round Hill swooped to acquire Necco in May just days after a bankruptcy auction for the confectioner had named Ohio-based peer Spangler Candy Co. as the buyer with a $18.8m offer.
However, it was subsequently reported that a dispute had erupted between the trustee of Necco and Round Hill Investments about the terms of the final payment for the candy supplier.
Necco filed for Chapter 11 bankruptcy protection in April after three creditors, who claimed they were owed more than US$1.6m, reportedly filed a petition to attempt to force the supplier into an involuntary bankruptcy.