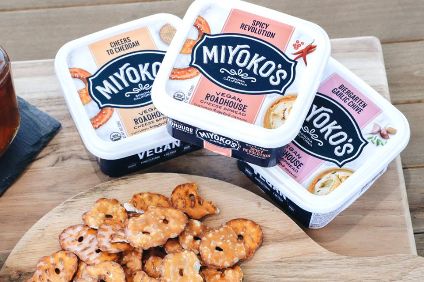 US-based accelerator Terra has revealed the latest cohort of start-ups to take place in the programme.
Terra, set up by Rabobank and RocketSpace in 2016, is backed by major names in food manufacturing including Nestlé – which signed up in 2017 -, OSI and Tate & Lyle.
Nestlé will be working with Jackson's Honest, Miyoko's and Here, each of which "is creating on-trend foods focused on plant-based nutrition, simple labels and fresh ingredients", the Swiss food giant claimed.
Ashlee Adams, head of open innovation at Nestlé, said: "These companies represent the future of food. Our open innovation efforts are focused on meeting companies where they are in their stage of growth and designing win-win partnerships that accelerate that growth.
"We look forward to working with these companies to share learnings, develop new capabilities and create something better together as we bring people more options in categories that are in high demand – healthy snacking and plant-based foods."
Here Foods turns fresh produce ingredients grown by independent farmers into products such as cold pressed juices, spreads and dips and salad dressings.
Jackson's Honest offers a portfolio of more than 20 non-GMO Project Verified snacks, including crisps, tortilla chips, and grain-free puffs all cooked 'low and slow' in organic coconut oil.
California's Miyoko's is "revolutionising the dairy industry" by combining proprietary technology with age-old creamery methods to craft cheese and butter from plants.
Seven other corporate partners and 15 other food and agriculture start-ups will participate in the cohort.
The accelerator was established with Dutch financial services group Rabobank and US technology campus RocketSpace two years ago. It is now into its third intake.
Terra does not require equity from start-ups but they must have a product in market/ready to launch and have raised seed-funding.
Read just-food's guide Hatching new ideas – Big Food's incubator and accelerator programmes