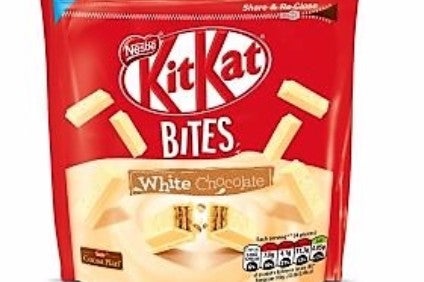 Global food giant Nestlé has responded to a blistering attack launched on it by activist investor Daniel Loeb.
The manager of the US$18bn hedge fund Third Point, which has invested more than US$3bn into Nestlé, has demanded the company spin off businesses that do not fit its strategy, including ice cream, frozen foods, and confectionery, divide itself internally into three divisions – beverages, nutrition and grocery, and add an outsider to the board with expertise in the food and beverage business.
"This is a call for urgency – rather than incrementalism," he said.
But the Switzerland-based company has issued a statement today (2 July) which, while not mentioning Loeb or his company specifically, appears to be a response to his criticism.
Nestlé said its board of directors and management team are "implementing an accelerated, long-term, value-creation strategy" and "through swift and decisive action" is "delivering results".
It said that in just over a year Nestlé has installed a new CEO with "a strong track-record to lead the accelerated implementation of its nutrition,
health and wellness strategy … to deliver long-term shareholder value".
Nestle pointed to deals it claims demonstrate "a clear focus on its high-growth, high-margin categories", including its coffee partnership with Starbucks, the acquisition of Atrium Innovations and backing of brands such as Sweet Earth and Terrafertil.
"Furthermore, Nestlé has executed strategic divestitures, including the US$2.8bn sale of its US confectionery business, and is exploring strategic options, including a potential sale, for its Gerber Life Insurance business," it said.
It also been reported today Nestle is in talks to acquire a majority stake in Canada's Champion Petfoods for more than $2bn.
Nestlé said it has "delivered revenue growth in a challenging environment" and continued to invest in its brands and innovation to "ensure sustained future revenue growth".
It further added that the company's shareholders recently elected three new independent directors.
In what might be taken as a reference to Loeb's letter, Nestlé said: "Nestlé's board and management take all shareholders' perspectives seriously and welcome their continued input."
Earlier Loeb, who has criticised the way Nestle is run in the past, called on the company's board to be "sharper," "bolder" and "faster".
He suggested each of three new divisions should have its own CEO, regional structure and marketing heads.
"This would "simplify [Nestlé's] overly complex organisational structure," he said.
Loeb's reported demands come roughly on the first anniversary of his investment in Nestle and his first public criticism of the business.
Towards the end of June last year, Nestlé, days after Loeb's first attack on the company's strategy, outlined where it planned to focus its resources on trying to drive growth.
At the time, the KitKat and Maggi owner said its management and board had earlier in the year reviewed where its "priorities", as well as the company's capital structure, to improve the group's ability to "deliver on its value creation model".
In January this year, Nestlé sold its US confectionery business to Ferrero. Days later, Loeb called for the disposal of other "ill-fitting businesses".