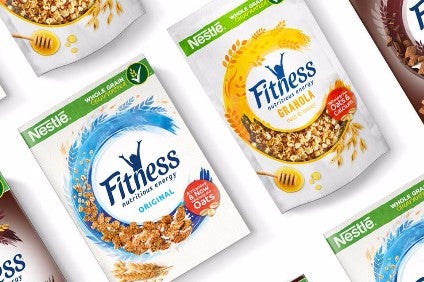 Swiss food giant Nestle is investing CHF54m (US$54.9m) in a new plant in Cuba that will produce its cereal-based snacks and beverages.
The venture is a collaboration with Cuba's Corporacion Alimentaria (Coralsa) and the facility, located in the Mariel Special Development Zone, is expected to be operational by the end of 2019. Nestle said in a statement yesterday (28 November) that construction of the 602,779 square-foot site is already under away and the plant will employ 260 people by 2020.
Manufacturing will take up 139,930 square foot distributed across two floors. The site will produce Nestle's Fitness cereal-based snacks, Nescafe coffee and Maggi cooking aids.
"This new factory will help meet growing consumer demand and further strengthen our presence in Cuba," said Laurent Freixe, the chief executive for the Americas at Nestle who made a three-day visit to Cuba to mark the beginning of the construction. "Local production capacity, combined with Nestle's know-how, will benefit the local food industry and create new chances for growth."
Harold Hoffmann, country manager for Cuba, added: "This production plant represents a great opportunity to develop new categories with high demand in [the] Cuban market. We seek to offer products with nutritional value, in coherence with our Nutrition, Health and Wellness strategy, while expanding the business in the region."
According to the statement, Nestle has been in Cuba since 1908, producing mineral water and carbonated soft drinks at Los Portales and ice-cream at Coralac, both joint ventures with Coralsa. A range of Nestle products are also imported through a representation office, Silsa Dominicana.
Nestle's Cuba venture comes on the back of a number of other recent developments. Earlier in November, the company announced it invested in a plant in Pontecesures, north-western Spain, to ship condensed milk to the Middle East.
Also this month, it invested in Mexico with a move to improve efficiency at a dairy plant in Lagos de Moreno.