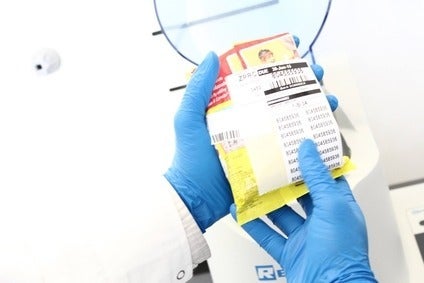 Nestle has said that it hopes to re-start sales of its Maggi instant noodle brand in India this month after the latest round of tests returned negative for excess levels of lead.
Nestle was forced to recall its Maggi brand this summer when the Food Safety and Standards Authority of India (FSSAI) and some state food safety regulators claimed the product contained levels of lead higher than those permitted by Indian regulations. The company challenged the ban in the Bombay High Court, insisting that its own and independent tests did not detect high lead levels.
The High Court ordered fresh tests on the contested samples of Maggi noodles. When these returned negative, Nestle was allowed to resume production of Maggi products in the country. Fresh tests on the new batch of Maggi noodles were also requested by the Court. Nestle said today (4 November) that the tests, carried out by three court-ordered laboratories, have now cleared the newly manufactured stock.
"This validates Nestle India"s position that your beloved Maggi noodles were and are safe. Nestle India has conducted over 3500 tests representing over 200m packs in both national as well as international accredited laboratories for testing and all reports are clear. In addition to these, various countries including USA, UK, Singapore, Australia and others have found Maggi noodles exported from India safe for consumption," the company said.
"Now that the Orders of the Hon"ble Bombay High Court have been complied with, we will make our best endeavour to commence the sale of Maggi noodles Masala within this month as well as continue engaging with States where permissions are needed or specific directions may be necessary."
Nestle has resumed production at three of its sites – in Nanjangud (Karnataka), Moga (Punjab) and Bicholim (Goa) – and the company is in discussions with local authorities to re-start production in Tahliwal and Pantnagar.
When Nestle revealed its results for the first nine months of the year in October, the Swiss company said the ban has weighed about 30 basis points on group organic growth to date. On Nestle's Asia, Oceania and Africa (AOA) division, the negative impact was about 170 bps.