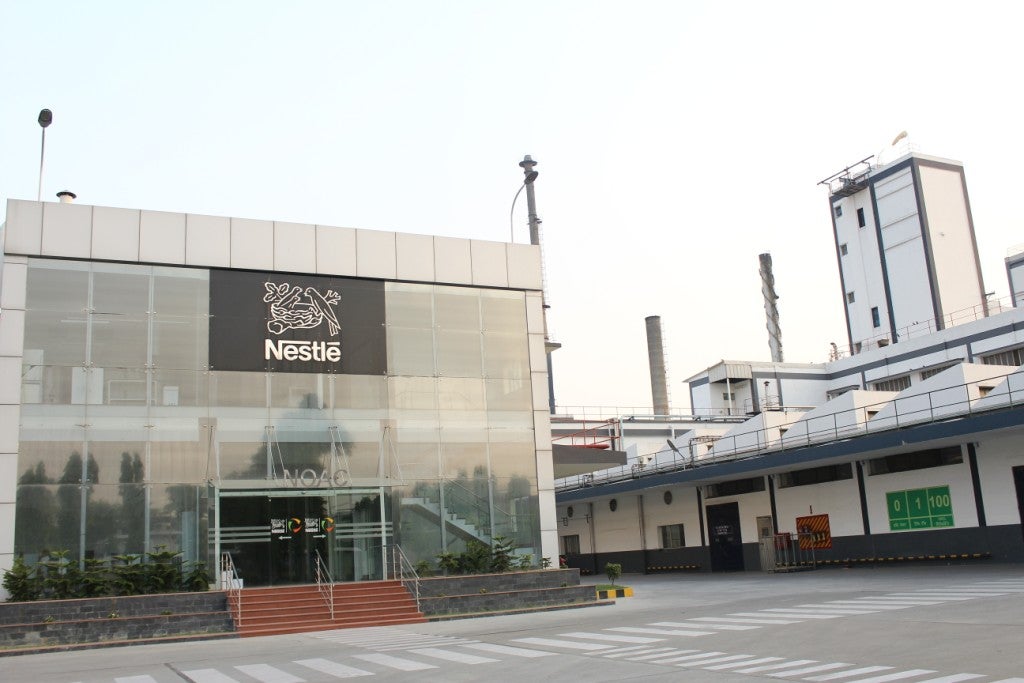 Nestlé is scouting out sites for its tenth factory in India, its second-largest market in Asia by sales.
The maker of Maggi noodles and Nescafé coffee is started work on its next manufacturing project in the country.
A spokesperson said the world's largest food maker was weighing up a part of India where it does not have a factory.
"One of the areas that we do not have a representation of a factory is in the east," the spokesperson told Just Food. "If we are able to get a good geography and locational fit, we would like to look at the east, but at the moment, [we are] evaluating other regions too to set up the tenth factory. We will make up our minds sooner than later. There is some preliminary work that has been done and then we will make an announcement."
According to Nestlé's annual report, the company has factories making drinks, dairy products, and confectionery in India. The business also has a site for its nutrition and Health Science unit in the country.
In 2022, the Swiss giant generated sales of SFr1.96bn ($2.19bn), up 12.9% on a year earlier. The company reported "broad-based performance across all categories".
Last month, Nestlé's publicly-listed subsidiary in India reported a 21.3% rise in sales in the country during the first quarter of 2023. Sales reached Rs48.08bn ($588.5m).
"This is the highest growth for [Nestlé India] in a quarter in the last ten years, excluding the exceptional quarter in 2016 which was off a low base in 2015," Suresh Narayanan, the chairman and managing director of Nestlé India, said. "All our product groups delivered double digit growth, a notable feature in these past four quarters in a row."
This week, Nestlé revealed it is set to close two facilities in the US.
In a statutory employment notice, Nestlé Health Science, the Swiss giant's division that focuses on healthy and medical nutrition, stated that it "is in the process of consolidating its supply chain network to increase efficiency."
The company also said it is weighing up the options for a coffee factory in the same country.