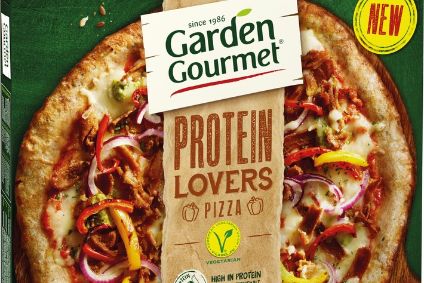 Food giant Nestlé has announced a collaboration with Canadian plant-based ingredient firms Burcon and Merit.
The Switzerland-based company said the partnership will enable it to "further accelerate the development of nutritious and great-tasting plant-based meat and dairy alternatives with a favourable environmental footprint".
Vancouver-based Burcon and Winnipeg-headquartered Merit are described as "two key players in the development and production of high-quality plant proteins".
"The partnership combines Nestlé's expertise in the development, production and commercialisation of plant-based foods and beverages with Burcon's proprietary plant protein extraction and purification technology, while leveraging Merit's state-of-the-art plant protein production capabilities," Nestlé said in a statement.
Stefan Palzer, Nestlé's chief technology officer, said: "Developing nutritious and great-tasting plant-based meat and dairy alternatives requires access to tasty, nutritious and sustainable raw materials as well as proprietary manufacturing technology.
"The partnership with Burcon and Merit will give us access to unique expertise and a new range of high-quality ingredients for plant-based food and beverages."
KitKat chocolate and Maggi sauce brands owner Nestlé said it has has around 300 R&D scientists, engineers and product developers located in eight R&D centres that are dedicated to the research and development of plant-based products.
It recently announced plans to launch vegan alternatives to cheese and bacon, designed to complement its existing plant-based burger patties such as its Incredible Burger which was launched in Europe last year under its Garden Gourmet brand.
It is also active in the US market for plant-based food through its ownership of Sweet Earth.
Burcon NutraScience has a portfolio of patents related to the composition, application and manufacturing of plant-based proteins derived from pea, canola, soy, hemp, sunflower seed and various other crops.
Merit Functional Foods provides protein ingredients and blends that, Nestlé said, "offer unmatched purity, exceptional taste, and excellent solubility".
Merit is said to be building a commercial-scale production facility to produce plant-based protein using Burcon's technology.