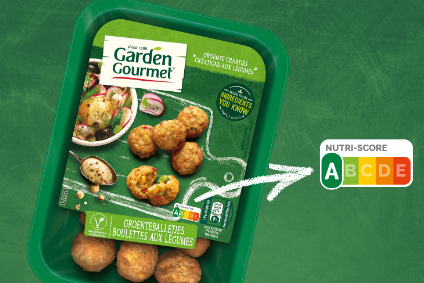 Nestlé has raised its full-year guidance for organic sales growth as it reported first-half numbers this morning (29 July) but market watchers suggested the margin outlook is less positive.
Sales rose 8.1% on an organic basis in the first six months of the year, led by "continued momentum in retail sales [and] a return to growth in out-of-home channels", with the world's largest food manufacturer flagging the instigation of price increases as a result of lingering inflation and market share gains.
For 2021 as a whole, Nestlé expects organic growth of between 5% and 6%, after chief executive Mark Schneider said in February "we are seeing an opportunity to potentially cross over the 4% mark, which is important because that defines the entry point to the mid-single-digit rate", the company's longer-term target.
The first-half print compares with the 7.7% registered in the initial three months of the year and the 3.6% in 2020, the fastest pace of organic growth in five years.
Nestlé reported a flat underlying trading operating profit margin of 17.4%, and guided to an almost unchanged rate of 17.5% for the full year, "reflecting initial time delays between input cost inflation and pricing as well as the one-off integration costs related to the acquisition of The Bountiful Company's core brands".
A deal for the "core" brands of the US-based vitamins and supplements maker was announced in April, along with the company's private-label business in the US.
"Beyond 2021, our mid-term outlook for continued moderate margin improvement remains unchanged," Nestlé said this morning.
Martin Deboo, an analyst at Jefferies, noted the guidance for organic sales growth fits within consensus expectations of 5.5% and his own firm's 5.4%. But the outlook for the underlying margin implies a 20 basis-point year-on-year decline and is 30bps below Jefferies' bet of 17.8%, compared to Nestlé's earlier guide for a 'continued moderate improvement.'
"Our first take is that the strong top-line momentum will be taken more positively than the margin caution," Deboo wrote in a research note.
Back in April, when Nestlé reported its first-quarter numbers, CEO Schneider had warned inflation would spill over into next year, as global food manufacturers grappled with rising input costs.
Bruno Monteyne, an analyst at AllianceBernstein, wrote this morning: "Importantly, like we have seen in the rest of the sector, input cost inflation is causing significant margin pressure."
Elsewhere in Nestlé's results, reported sales rose 1.5% in the first six months to CHF41.8bn (US$46bn), with currency effects reducing sales by 3.5%.
Real internal growth was up 6.8% and pricing increased 1.3%. The trading operating profit margin decreased by 20 basis points to 16.7%.