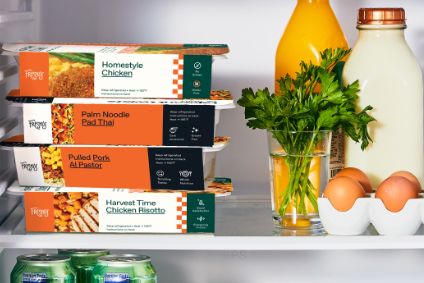 Nestlé has acquired Freshly , the US e-commerce meal-delivery firm in which the Swiss giant invested in 2017.
After holding a 16% stake for three years, the world's largest food maker has decided to snap up the rest of Freshly, valuing the New York-based company at US$950m.
The deal includes "potential earn-outs" worth up to $550m based on the "successful growth of the business", Nestlé said today (30 October).
Set up in 2015, the direct-to-consumer subscription firm delivers meals to customers across the US.
"Consumers are embracing ecommerce and eating at home like never before. It's an evolution brought on by the pandemic but taking hold for the long term," Steven Presley, the chairman and CEO of Nestlé's US division, said. "Freshly is an innovative, fast-growing, food-tech start-up, and adding them to the portfolio accelerates our ability to capitalise on the new realities in the US food market and further positions Nestlé to win in the future."
Nestlé, home in the US to brands including Stouffer's meals, said Freshly had grown "year-over-year" since going into business in 2015. Freshly ships "more than one million meals per week" to customers in 48 states, Nestlé added. Freshly's forecasted 2020 sales are $430m.
Earlier this month, Freshly announced plans to open a new manufacturing facility in the Californian city of Commerce. The company said at the time demand for its products "continues to surge". The factory will start operations in December and boost the company's production capacity by 20%. Freshly also operates facilities in New Jersey, Maryland and Arizona.
Michael Wystrach, the co-founder and CEO of Freshly, said: "Convenience and nutrition are driving forces in the future of food, and our becoming a part of the world's largest food company confirms that. With Nestlé, we will have access to resources, research and development, and years of experience that we can tap into to catapult our growth plans and move closer to our goal of being in every household in America."
Analysis – Data may trump D2C debate as Nestle swoops for Freshly