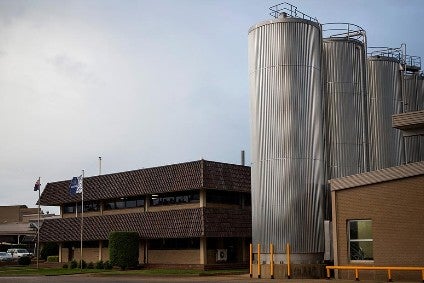 Nestlé plans to close a factory in Australia manufacturing tinned milk products with all 106 staff set to be made redundant.
The facility is located in the town of Tongala, Victoria, and will be closed down in stages over 18 months because the site is no longer economically viable as demand for tinned milk fades, the Swiss food giant said in a statement.
Andrew McIver, the general manager at the plant, said: "People just don't buy tinned milk like they used to, and cheaper imports have eroded our business further. At the same time, the equipment in this factory is old, and the investment we need to make sure it can operate reliably in the future means that the factory is no longer viable."
The job cuts are the latest round announced by the Zurich-listed firm this year across its global operations, not just in Australia.
In May, it said 100 jobs could go at its site in Basel, Switzerland, as it plans to switch salad and dips production to another plant while focusing on making mustard and mayonnaise.
The same month, Nestlé announced 4,000 positions are at risk in the US as it transitions from a direct-store-delivery (DSD) network to a warehouse model, and with it, the closure of eight frozen distribution centres and frozen inventory transfer points.
And in January, the company revealed it would close the Timisoara site in Romania by May this year.