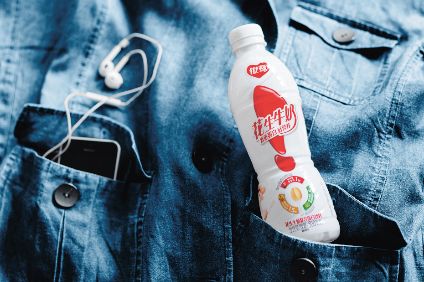 Nestlé is to sell its Yinlu peanut milk and canned rice porridge business in China to Food Wise Co., a company controlled by the family of Yinlu founder Chen Qingshui.
The Switzerland-based food giant has not disclosed the sale price but analysts have estimated a figure of CHF350m (US$384.5m).
The deal covers all of Yinlu's operations, including its five factories in Fujian, Anhui, Hubei, Shandong and Sichuan.
Nestlé will retain its ready-to-drink (RTD) Nescafé coffee business in the country. Yinlu will continue to manufacture Nescafé products for Nestlé and will distribute the products in several provinces. It will also continue to manufacture and sell Nestea products under license.
Yinlu brands had sales of CHF700m in 2019 but the business had been under review by Nestlé for some time.
In July, it was reported the KitKat brand owner had narrowed down the potential bidders for the business unit.
In announcing the deal today (25 November), Nestlé said the transaction allows its to focus on key categories in China: infant nutrition, confectionery, coffee, culinary, dairy and pet care, "capitalising on the company's strong brands, digital capabilities and innovation engine to drive growth".
Nestlé said it is fully committed to the Greater China region, which is the second largest Nestlé market globally with sales of nearly CHF7bn in 2019.
Alain Oberhuber, an analyst with US investment bank Stifel, said: "We see the following positives regarding the deal. It allows Nestlé to do what it does best. The entire Nescafé business in China will be managed by one team at Nestlé, using synergies and strengthening capabilities that will help drive further growth in the business."
He described Food Wise Co. as "a natural fit for a smooth transfer" of the Yinlu business.
The transaction is expected to complete before the end of the year.