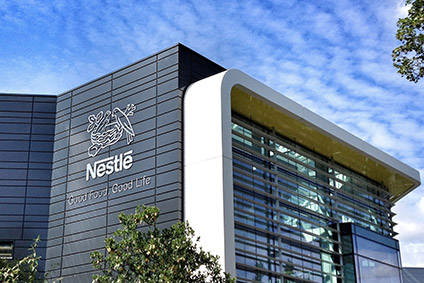 Nestle has published more details on its moves to invest in regenerative agriculture, a plan set out last year when the food giant unveiled its net-zero target.
The KitKat and Maggi owner is to invest CHF1.2bn (US$1.3bn) over the next five years, with a focus on areas such as biodiversity, soil conservation and the regeneration of water cycles.
Nestle says it has a "network" of more than 500,000 farmers and 150,000 suppliers with which it can implement its regenerative farming policies.
CEO Mark Schneider said: "With our long-standing partnerships with farming communities globally, we want to increase our support for farming practices that are good for the environment and good for people.
"In the spirit of enabling a just transition, it is vital that we support farmers around the world that take on the risks and costs associated with the move towards regenerative agriculture."
The company revealed it will pay "premiums for regenerative agricultural goods".
It said today: "This means rewarding farmers not only for the quantity and quality of ingredients, but also for the benefits they provide to the environment through soil protection, water management and carbon sequestration."
Agriculture accounts for nearly two-thirds of Nestlé's total greenhouse gas emissions, with dairy and livestock making up about half of that.
Part of Nestle's plans will see the business explore how to reduce emissions in its dairy supply chain. The company says it plans to offer investment support to farmers.
"Nestle will support farmers by co-investing with them, facilitating lending or helping them obtain loans for specific equipment. The company will also work with partners to fund pilot projects to test and learn how best to advance regenerative agriculture."
It plans to start working with 30 "reference dairy farms" in 12 countries to test scalable, climate-friendly and regenerative agricultural practices that help achieve net-zero greenhouse gas emissions.