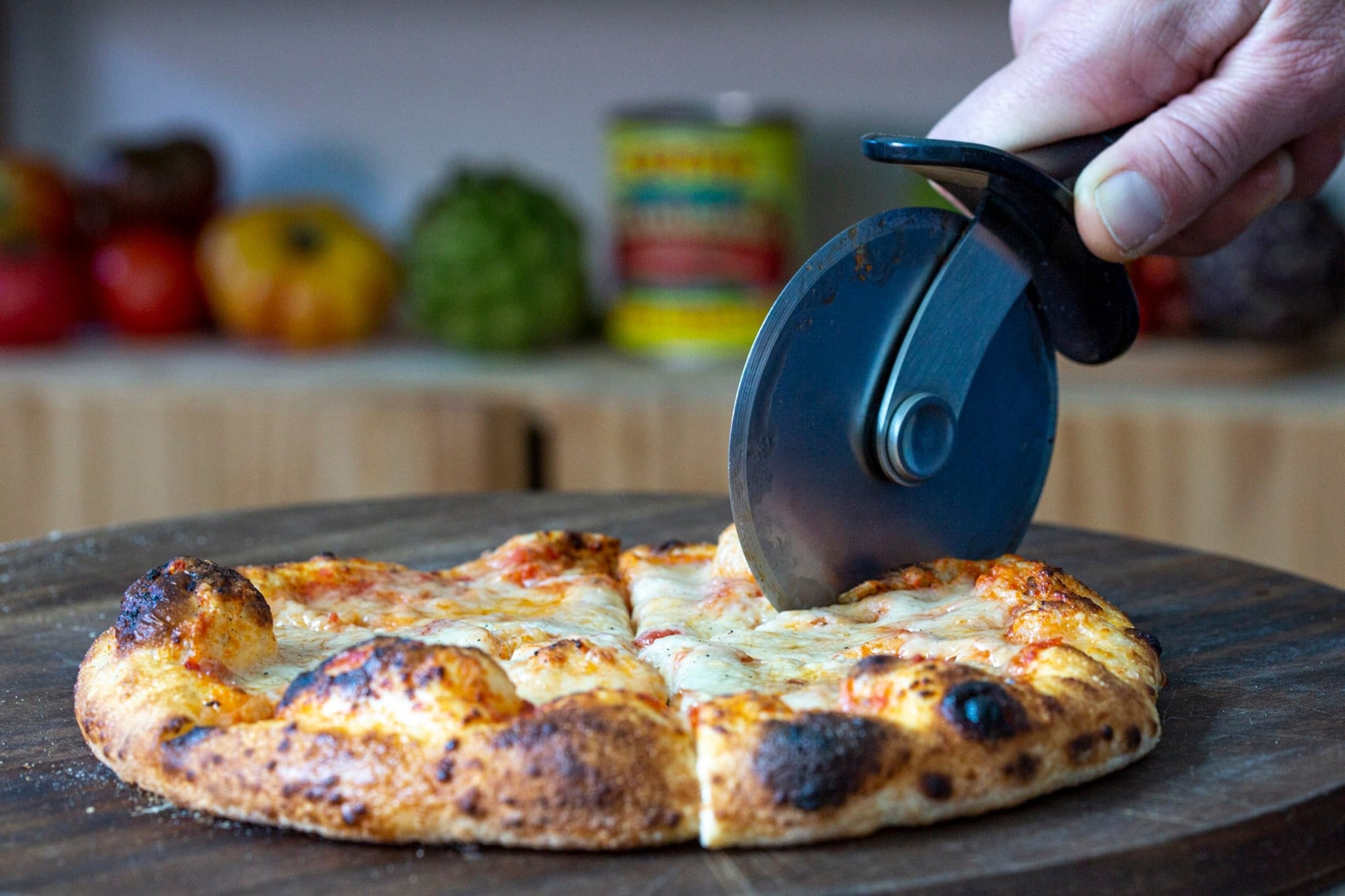 Animal-free start-up New Culture will be chasing new financing to scale-up production for its precision fermentation mozzarella ahead of commercial launch.

Chief executive Matt Gibson and co-founder Inja Radman are endeavouring to reach price parity with cow's milk mozzarella in preparation to roll out New Culture's first product to pizzerias in 2024, with US foodservice initially in focus before retail comes on the horizon.

The California-based business raised US$25m in a Series A round last November, building on $3.5m seed funding secured in 2019 led by Evolv Ventures, the venture-capital arm of Kraft Heinz. However, indicative of the capital-intensive nature of precision fermentation technology, Gibson concedes New Culture will need to turn to investors again, declining to disclose if he and CSO Radman remain majority shareholders.

"It is an expensive process. Once you do those commercial scales, you start seeing returns on that investment but to get there it does take some capital. So we'll be raising again before we commercialise," Gibson told Just Food, putting the conventional mozzarella market worth around $9bn in the US.

"Investors understand this is not a novelty – this movement, this technology – this is what is going to be the future of animal-food products. They're investing early, they're looking to collaborate, they're looking to be a part of this new way of making dairy products."

New Culture uses microbes fermented in tanks, engineered to produce the casein protein found in cow's milk, but without the animal. "We take casein and we add some plant-based fats, some other minerals and salts, and we use that base to make an animal-free dairy cheese," Gibson explained. He said whey protein is also found in cow's milk but is "not used to make cheese unless you're making a ricotta or possibly a cream cheese".

For a business set up in 2018, Gibson reveals the challenges in getting a product to market, including reaching commercial scale, securing appropriate facilities and regulatory approvals.

"It's a difficult engineering problem to solve. There are so many companies being funded that are making an animal protein or anything with precision fermentation. And there's only a handful of commercial scale fermentation facilities out there…there's supply and demand problems," he said.

Gibson added: "There's a lot of things that influence the timelines. Just to build the platform, to have a microbe to produce a target protein and to have that production be relatively efficient.

"The other factor that takes time is scaling up. When we do our R&D, we're at very small scales, hundreds of millilitres that we're growing our microbes in. If we want to go to market at a reasonable cost, we have to scale up to hundreds of 1000s of litres.

"We should be very close to parity. Even after we launch, we're going to keep scaling and we're going to keep optimising our process."

On the regulatory front, Gibson said New Culture hopes to get GRAS, the generally recognised as safe approval from the US Food and Drug Administration, by the "tail-end" of 2023.

New Culture will be showcasing its mozzarella at a number of events this year ahead of the 2024 launch. The business also has other animal-free cheese in mind, although Gibson was loath to reveal any details.

"We have a pretty confident idea of what our second cheese will be but we're not saying it publicly yet. We want to do it quickly but we also understand that mozzarella is a massive market."

Gibson points to some advantages that fermented dairy proteins have over plant-based cheeses, most specifically taste and functionality, with casein replicating the mozzarella attributes. Nevertheless, plant-based does not require such a technological process and the ingredients are relatively easy to obtain but, on the downside, they lack the nutritional element, he said.

"We take a much more complex approach to produce an animal-free mozzarella that actually does melt and stretch. We believe this is the only way to make a functional and a viable, sustainable, animal-free cheese."