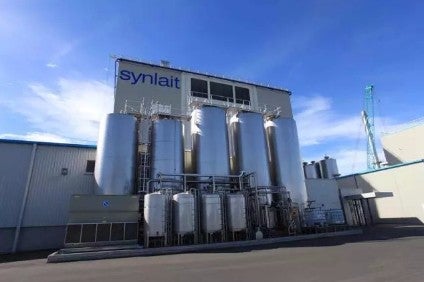 New Zealand infant-formula manufacturer Synlait Milk has extended its supply deal with local peer A2 Milk Co.
In an announcement today (19 November), Synlait said it had renegotiated aspects of its "comprehensive manufacturing and supply arrangements" to reinforce the companies' long-term partnership.
Synlait CEO Leon Clement said: "Our long-term partnership is a key part of what has made Synlait and The A2 Milk Company successful. Infant nutrition is a core focus for both companies as we continue to invest in our future; building capacity and capability to support our respective growth stories. We are pleased to be able to update the market on an extension to our supply agreement."
The supply agreement for A2 Platinum formula and other nutritional products, announced to the market in July last year, provided for a minimum term of five years, with a rolling three-year term from 1 August, 2020.
The key components of the revised agreement include a two-year extension to the terms of the agreement, effectively providing for a new minimum term to, at the earliest, 31 July, 2025.
There will also be an increase in the volume of nutritional products over which Synlait already has exclusive supply rights and increased committed production capacity from Synlait.
Synlait, a publicly-listed business, said the deal is based on "pricing terms that reflect the commitment on the part of both companies to an ongoing market-competitive pricing regime".
Last month, Synlait struck a deal to buy local butter, cheese and ice-cream supplier Dairyworks for NZD112m (US$71.1m at the prevailing exchange rate).