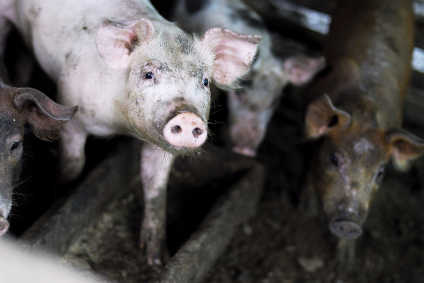 The UK government is working to make the application process for animal health certificates simpler in the event of a so-called no-deal Brexit, which would trigger the need for additional documentation.
With a 29 March deadline approaching for the UK to reach a Brexit deal with EU negotiators, London is rolling out a series of advisories to help specific industries prepare for a no-deal scenario.
For UK exporters of animals and animal-related products to countries within the trading bloc, such an outcome will require an Export Health Certificate (EHC), which is generally not currently required. Only shipments to destinations outside the EU need such documentation.
Additionally, such products exported from the UK would have to pass through EU border inspection posts and be authorised by official veterinarians after inspection. On home shores, the government is working to ensure the country has the capacity to deal with the potential increase in EHCs.
Under current regulations, different rules apply between countries in the EU. Exporting live animals and some "very specific animals products such as germplasm" requires exporters to provide an EHC, or more generally an Intra-Trade Animal Health Certificate (ITAHC). For all other animal products, no certification is required.
The existing process for acquiring EHCs or ITAHCs requires exporters to go through either the Animal and Plant Health Agency (APHA), or in Northern Ireland, the Department of Agriculture, Environment & Rural Affairs (DAERA), providing details of the consignment, the destination and travel arrangements, as well as the preferred official veterinarian to certify their products.
APHA or DAERA then issues an EHC for the exporter to provide to the destination country.
In the event of a no-deal outcome, requirements for trade in animal and animal-related products to third countries outside of the EU would not change. But the wording of the documentation would need amending in agreement with the importer nation to reflect the UK's status as a non-EU member.
In its animal products advisory, the UK government said its Department for Environment, Food and Rural Affairs (Defra) will work to agree updates for all existing EHCs, prioritising the countries to which the UK exports the highest volumes. Exporters to non-EU third countries would need to check, before export, the latest version of the EHC for that particular destination.
Meanwhile, Ian Wright, the chief executive of industry lobby group the Food and Drink Federation, has been very vocal on the consequences for UK consumers and the industry sectors in general should Britain fail to get an agreement with the EU.
In his latest response to the most-recent batch of government advisories, Wright said in a statement: "Today's Technical Notices lay bare the grisly prospect of a 'no-deal' Brexit. We face chaos at the ports, serious disruption to food supplies, increasing business costs, rising consumer prices and ever more administrative burdens on the food and drink industry.
"Consignments heading to the continent will require physical and documentation inspections as they enter the EU and within hours this will result in turmoil at Calais, which does not have a border inspection post. A transport backlog will mean our essential imports from the EU will be similarly disrupted, with ferries, lorries and trains unavailable to transport food to this side of the channel. While the UK may not run out of food and drink, it will certainly be scarcer and more expensive. UK shoppers, who have become accustomed to year-round availability of a wide range of safe, high-quality food and drink at all price points, will face a very rude awakening."
For other government advisories issued this week relating to the food and drinks industry:
UK outlines no-deal Brexit plans for geographical indicators