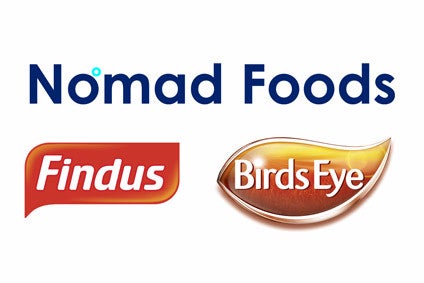 Nomad Foods has raised its 2018 guidance following the acquisition of fellow frozen foods business Aunt Bessie's last month.
The UK-headquartered owner of the Birds Eye and Findus brands said today its new adjusted EBITDA figure for 2018 of approximately EUR365m to EUR370m (US$423.1m to $428.9m) and adjusted earnings per share figure of approximately EUR1.14 to EUR1.17 per share includes the expected contribution from local peer Aunt Bessie's, known for its frozen Yorkshire puddings and roast potatoes.
It said full year guidance continues to assume organic revenue growth at a low-single digit percentage range.
The guidance update came as Nomad released its results for the six month period ending 30 June. These showed its revenue increased 3.8% to EUR1,02bn, compared to the first six months of 2017. Adjusted EBITDA increased 14% to EUR192m on the same basis.
Stéfan Descheemaeker, Nomad Foods' chief executive officer, said: "Recent acquisitions are proving complementary. Goodfella's is performing well in our first few months of ownership and Aunt Bessie's, which closed on July 2nd, is expected to be immediately accretive.
"We are pleased with our year-to-date progress and are on pace to deliver another year of top and bottom line growth."
Nomad paid $281.6m for Aunt Bessie's, purchasing the business from William Jackson Food Group.