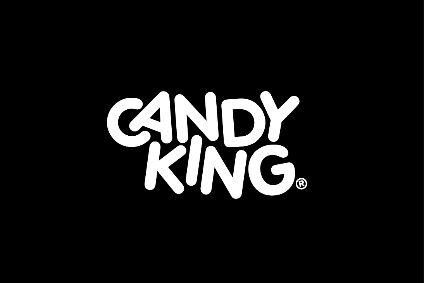 Norway's sugar-tax hike took a bite out of European confectioner Cloetta's second-quarter results, with the company also taking a hit from the loss of a significant contract in its domestic market.
Sweet-toothed consumers in Norway are accustomed to taxes on food and drink products containing added sugar with the government having imposed levies as far back as the 1920s. But they are flocking over the border into Sweden to purchase such items after the government raised the tax by a whopping 83% at the beginning of this year and it is starting to have an impact on producers.
But Sweden-based Cloetta has not yet reaped any benefit from those added shoppers coming into its home country. While the group business reported an impressive turnaround in its bottom-line earnings, it posted a 4.9% slide in organic sales weighed by a decline in the pick-and-mix sweets division, led by its newly-acquired Candyking brand.
And the loss of a pick-and-mix contract with Swedish retailer Coop that generated SEK200m (US$22.4m) in sales in 2017 did not help Cloetta's second-quarter figures either, neither did the timing of Easter compared to the year-earlier reporting period.
A spokesperson at the Stockholm-listed firm explained to just-food today (13 July): "They [Coop] decided to move away from our concept and drive their own pick-and-mix concept. In 2017, we had sales of approximately SEK200m in that concept to Coop and we expect to lose approximately SEK150m of that. We will still provide them with products to their own pick & mix concept."
Cloetta also gave a sweetener to participants on today's earnings call, offering information on new product launches, planned no doubt as a counter-offensive to government-imposed sugar taxes. In Norway for instance, the company said its customers have stopped promoting pick-and-mix as a direct result of the increased levies.
In the autumn, Cloetta plans to roll out a 30% less sugar version of its Malaco Gott & Blandat brand using Inulin derived from plants as a sugar alternative. And sugar-free Venco-branded liquorice is also in the pipeline. More details will follow nearer to the launch date, the spokesperson told just-food.
Turning to Cloetta's figures for the quarter ended in June, the company posted top-line sales of SEK1.47bn, representing growth of 4.1%. Still, they were down 4.9% on an organic basis compared to a 0.5% drop a year earlier.
Profits were also more upbeat, with EBIT bouncing to SEK155m from SEK90m. And on the bottom line, net profit came in at SEK97m, turning around from a SEK329m loss in the prior reporting period.
However, all was not so rosy within pick-and-mix as Cloetta continues to incorporate its acquisition of Candyking – bought in April 2017 from the company's chief executive Dani Evanoff for SEK325m – into its business structure.
Pick-and-mix sales fell 19.4% overall during the quarter, with Candyking dropping 12.1%, almost double the decline seen a year earlier.
In a sign of the difficulties within the category, Cloetta announced in January it was quitting the Polish part of Candyking's business because "we do not see a profitable business going forward".
President and chief executive Henri de Sauvage-Nolting said of the Candyking absorption: "The integration of Candyking is progressing in line with plan. Although the various Cloetta and Candyking units are integrated and have started to work as a joint team, there are still many projects – including the integration of the business enterprise system in the UK – that need to be finalised before the integration is fully completed.
"Insourcing is progressing well and will gradually increase during the second half of this year and 2019–2020."
He added on the conference call that Cloetta is committed to "delivering synergies realisation" and there is evidence of that "coming through" for the second half of the year and into 2019.
In terms of the first-half performance, net sales increased by SEK398m to SEK3.03bn, but fell 2.1% on an organic basis. Sales of branded packaged products were up 1.5%, although pick-and-mix sales declined 11%.
CEO de Sauvage-Nolting said: "We will continue to focus on our core brand positions and strengthen them through more and efficient marketing support. Therefore, we will increase marketing support during the second half of 2018 compared to [the] previous year."