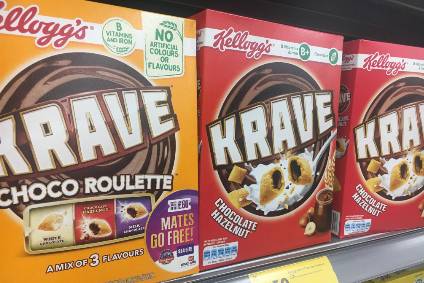 A Norwegian wealth fund said it will support a shareholder proposal seeking annual elections of board members at US food giant Kellogg in a move to increase accountability.
Norges Bank Investment Management, which runs the fund with NOK9.08tn (US$1.06tn) in assets, making it the world's largest sovereign wealth fund, said it votes on 45,000 boards each year, with the second quarter its peak season.
Kellogg is due to hold its annual shareholder meeting on Friday (26 April), but not all companies do so with such frequency.
Carine Smith Ihenacho, the fund's chief corporate governance officer, explained: "For board accountability to be effective, shareholders must be able to participate in frequent election of all members of the board, with our preference being annual elections. Clear positions on good governance ensure predictability and consistency in our voting."
According to Reuters, the fund holds stakes in more than 9,100 companies and owns 1.4% of the world's listed equities. Its stake in Kellogg stood at 0.64% at the end of 2018 with a market value of $126.8m, the news agency said.
Kellogg chief executive Steven Cahillane set in motion a Deploy for Growth strategy last year, with one of the core objectives to change perceptions of the company as a purely cereal-centric manufacturer. He has since invested heavily in the business and instigated a portfolio review, which culminated in the sale of some assets earlier this month.
It agreed to sell its cookies, fruit and fruit-flavoured snacks, pie crusts, and ice cream cones businesses to Italy-based confectionery maker Ferrero for $1.3bn, essentially the Keebler and Famous Amos brands.