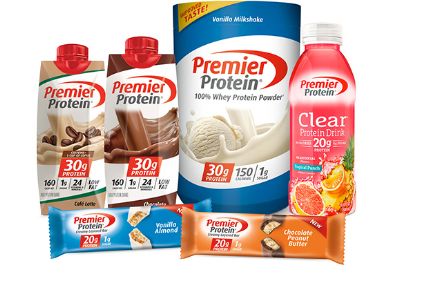 BellRing Brands, a US-based health and nutrition firm, has cut its forecast for annual sales after they decreased in the third quarter due to the impact from the Covid-19 pandemic.
The company, which was the Active Nutrition division of Post Holdings before being spun off as a new business last year, expects sales to range between US$960-980m. In May, when BellRing reported its second-quarter numbers, it put forward guidance for sales of $1.0-1.05bn.
Meanwhile, the outlook for adjusted EBITDA was reaffirmed in a range of $192-202m. That metric fell 11.3% to $38.5m in the quarter to 30 June.
BellRing operates in the ready-to-drink (RTD) protein beverages segment, protein powders and nutrition bars, with Premier Protein its flagship brand, accompanied by Dymatize and PowerBar.
Third-quarter net sales for the group were down 14.1% at $204.2m. Operating profit for the three-month period to 30 June stood at $30.6m, compared to $52.8m a year earlier.
"BellRing's products experienced category-wide slowing growth rates resulting from changes in consumer behaviour, including lower on-the-go consumption and decreased relevance of sports nutrition consumption," the company said in the results statement.
Over the nine months, sales rose 10.3% to $705.7m but adjusted EBITDA declined 7.4% to $140.5m. Income after taxes was down at $73.8m, from $126.5m a year earlier.
For its brands, sales of Premier Protein fell 11.9% in the third quarter, based on a 9.5% drop in volumes.
Dymatize declined 16.6%, with volumes down 22.4%. PowerBar net sales fell 44.2% amid a 45.1% drop in volumes.
After being spun-off by Post Holdings, BellRing completed a public share offering last October. As of June, Post held 71.2% of the "economic interest" in BellRing, according to the third-quarter results statement.