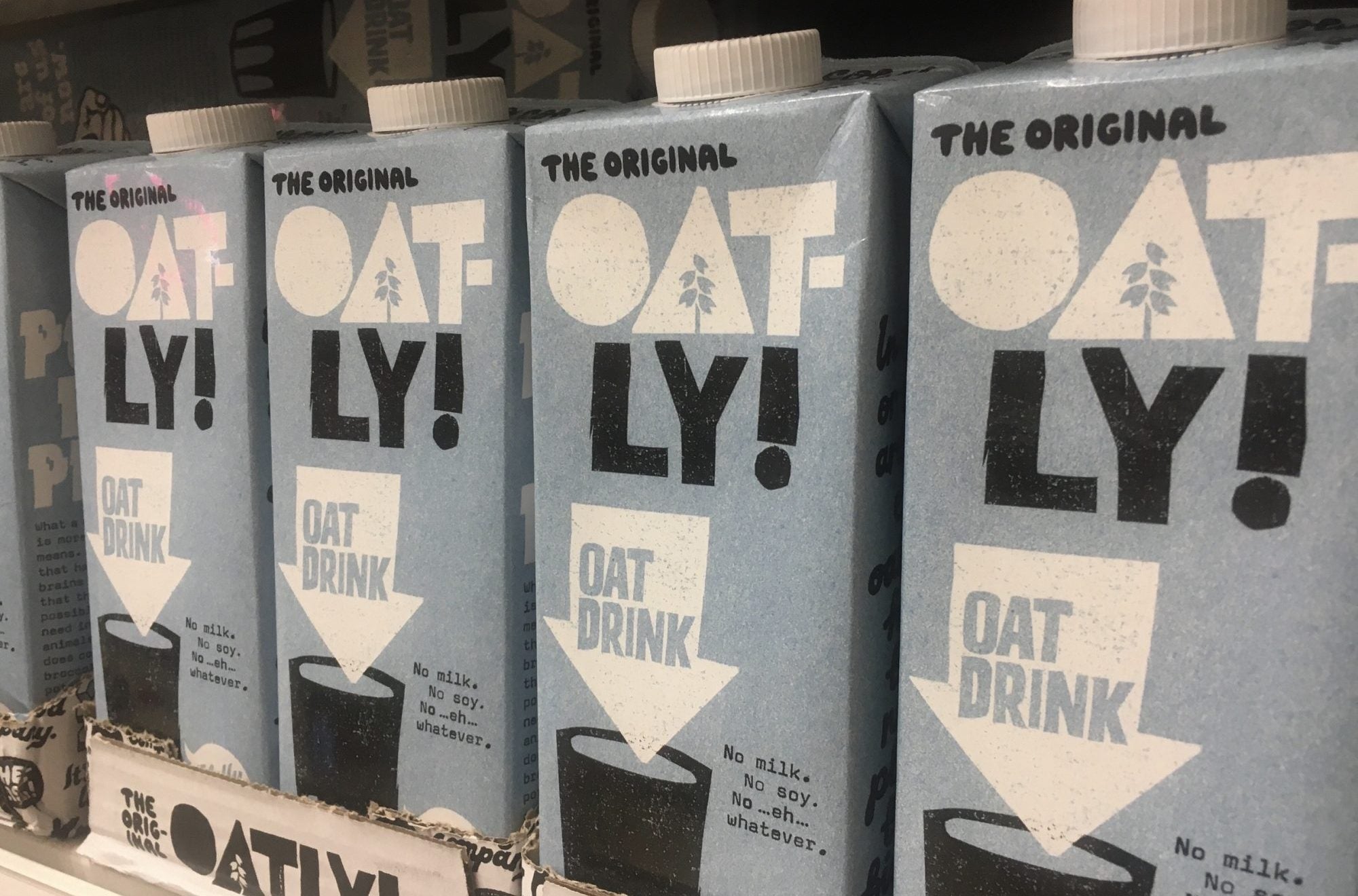 Oatly has seen a UK advertising campaign for its alternative-milk products banned after the Sweden-based company was judged to have made "misleading" environmental claims.
The Advertising Standards Authority (ASA) investigated television and press adverts, as well as social-media posts, after receiving 109 complaints from members of the public and the campaign group A Greener World. The complainants challenged whether Oatly's claims could be substantiated.
In the TV ads, Oatly said its products generate 73% less carbon dioxide versus milk. Posts on Twitter and on Facebook claimed "the dairy and meat industries emit more CO2e than all the world's planes, trains, cars, boats etc., combined".
Meanwhile, a newspaper advert from Oatly said: "Today, more than 25% of the world's greenhouse gases are generated by the food industry, and meat and dairy account for more than half of that." In a second newspaper ad, Oatly used text that stated: "Climate experts say cutting dairy and meat products from our diets is the single biggest lifestyle change we can make to reduce our environmental impact" and "If everyone in the world adopted a vegan diet, it would reduce food's annual greenhouse emissions by 6.6bn metric tons (a 49% reduction)."
Upholding the complaints, the ASA rejected the CO2 claims because they were based on the opinion of one climate expert. The regulator said the transport claims "overstated" the emissions of the meat and dairy industry because Oatly did not take into account emissions covering the full life cycle of transport, only emissions when a vehicle is driven.
The ASA said: "We concluded that because the evidence was not sufficient to support the claim as consumers would understand it, the ads were misleading."
Oatly said it had no plans to repeat the claim and removed posts making similar claims from its own social media channel. A company spokesperson told The Guardian newspaper said: "We're a science-based company and take pride in being precise, but we could have been clearer. We talk about these things a lot, because we want to make it easy for people to make an informed switch from dairy to oat drink."
In August, Oatly lost a court case in the UK relating to its trademark. It had claimed the UK oatmilk business Glebe Farm was infringing its trademark by use of the brand PureOaty on its product. But Judge Nicholas Craddock, sitting in the High Court in London, dismissed Oatly's claims.