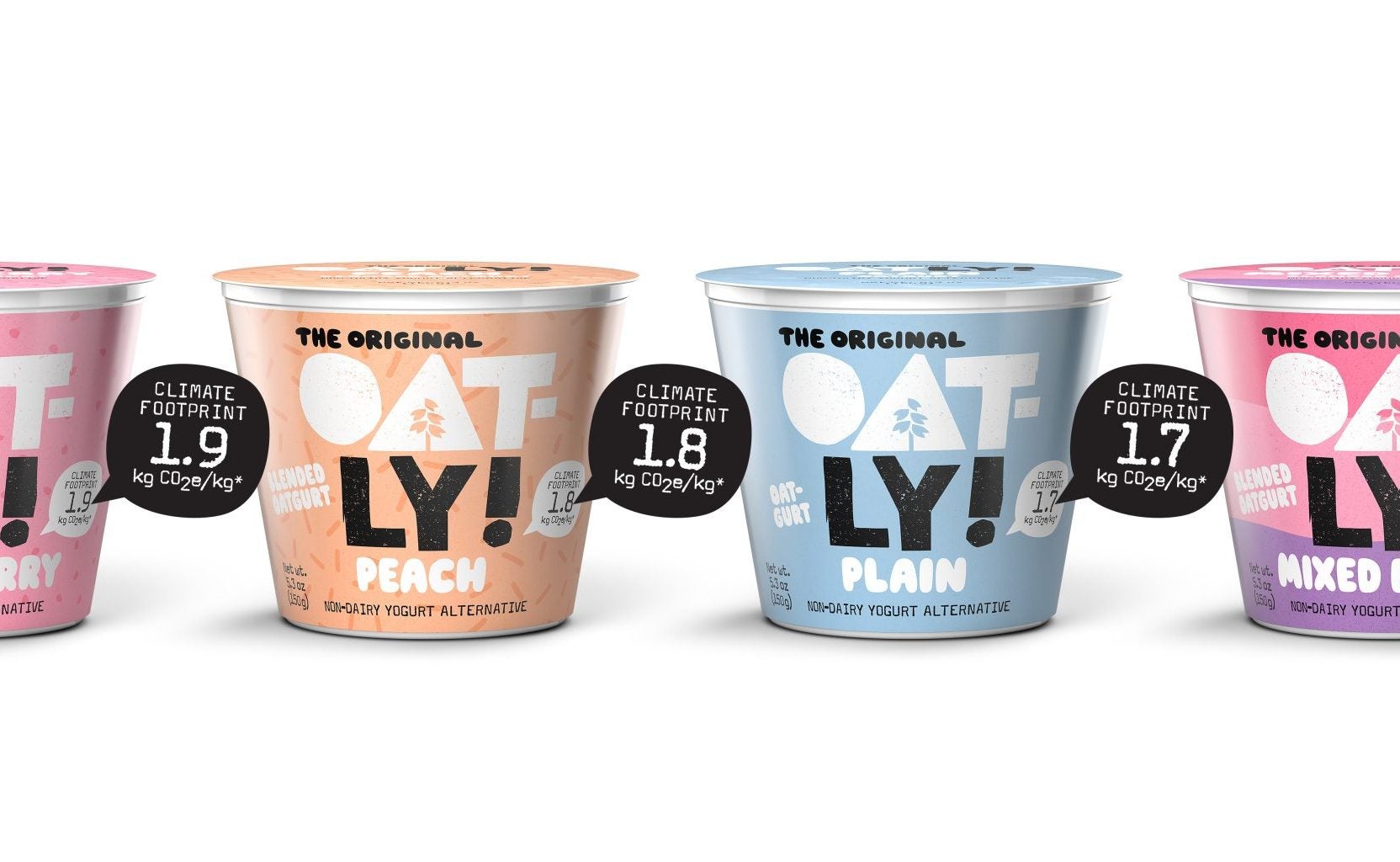 Oatly has announced the introduction of a climate footprint label for certain products in North America.
The dairy-alternatives business is to first use the labels on its newly-reformulated line of oat-based yogurts sold under the Oatgurt brand.
Oatly said the move was part of its "belief that consumer choice and education play an integral role in shaping the future of our food system".
The label marks the first time Oatly has released information on its climate footprint for products sold in North America. The company began publishing data in Europe in 2021.
"Transforming the food industry is necessary to meet the current climate challenge, and we believe providing consumers with information to understand the impact of their food choices is one way we as a company can contribute to that effort," said Julie Kunen, the director of sustainability for Oatly's business in North America. "We hope this next step of transparently bringing climate information to the forefront inspires other companies to do the same and helps consumers begin to recognise and learn about these indicators as they shop for their households."
Oatly's product climate footprints are expressed in kilograms of carbon dioxide equivalents ('CO2e') per kilogram of packaged food product, calculated on a life-cycle assessment from grower to grocer.
The calculation, which Oatly said us validated by climate-change organisation CarbonCloud, aggregates the emissions into one single unit based on how much of each of those greenhouse gasses are emitted, and their global warming potential over a 100-year period.
In 2019, the company launched a petition in Germany in 2019 for mandatory carbon footprint labelling but the German parliament dismissed it as a publicity stunt.
Last year, Oatly had adverts banned in the UK for misleading green claims after the company claimed its products generate 73% less carbon dioxide than milk.
The UK's Advertising Standards Authority (ASA) received more than 100 complaints. Online ads had stated: "The dairy and meat industries emit more CO2e than all the world's planes, trains, cars, boats etc., combined".
A newspaper ad, meanwhile, said: "Today, more than 25% of the world's greenhouse gases are generated by the food industry, and meat and dairy account for more than half of that."
The ASA ended up banning the adverts because they were based on the opinion of one climate expert. The regulator body said the claims were misleading as Oatly did not consider the full life cycle of the products with transport, only when the vehicles were driven.