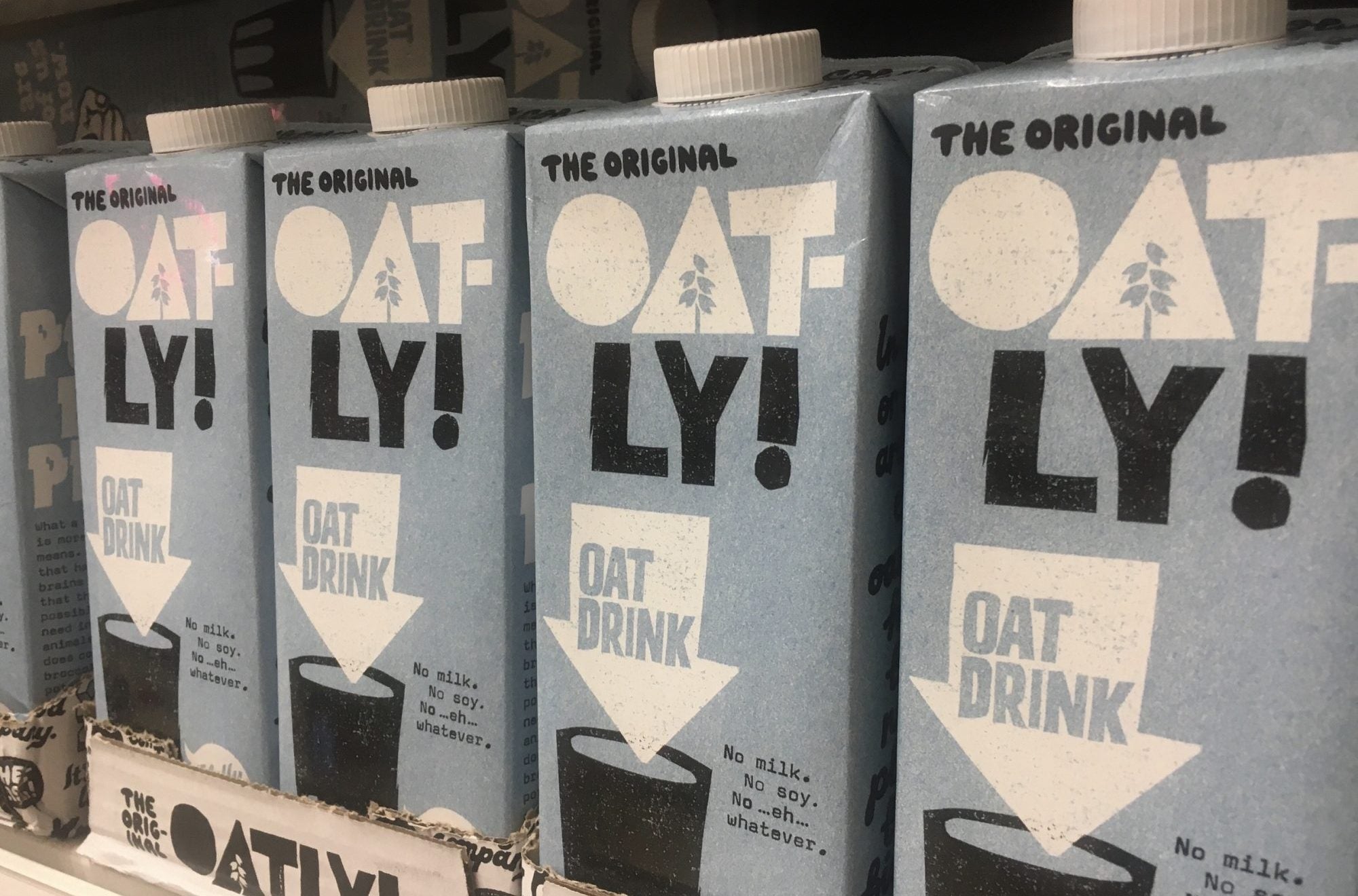 Oatly has cut its sales outlook by as much as US$90m as the Sweden-based alternative-milk producer continues to incur bottom-line losses.
Reporting second-quarter numbers today (2 August), the oat dairy-alternative supplier cited a myriad of factors for the downgrade – foreign-currency rates, the war in Ukraine, inflationary pressures, the ongoing impact from supply chain constraints related to the pandemic, particularly in Asia.
Revenue for the year through December is now expected in a range of $800-830m, representing growth of 24% to 29% over 2021. On a constant-currency basis, the company expects $835-865m, an increase of 30% to 34%.
Oatly, which went public last year and counts New York investor Blackstone Group among its backers, provided an outlook in conjunction with its first-quarter results in April for $880-920m. That would have put the Malmo-based business on a path to 37-43% growth.
In EMEA, where Oatly's second-quarter sales rose 5% to $82.5m, CEO Toni Petersson suggested the consumer take-up of oat-based milks has been slower than anticipated. A year ago, New York-based Spruce Point Capital Management issued a lengthy dossier criticising the business, claiming the oat milk food "fad" had run its course.
Petersson explained in the results announcement today: "Oat milk clearly continues to take market share and our leading brand position and velocity remain strong. However, we believe the macroeconomic uncertainty has impacted the speed at which we are able to expand our distribution footprint in foodservice and new markets, and the pace at which we have been able to convert new consumers from dairy to plant-based milk is taking longer than we had hoped for and we expect this to continue for the remainder of the year."
Oatly sales revenue for the quarter to 30 June rose 21.8% to $178m, including a foreign currency "headwind" of $11.7m. Otherwise, revenue was up 29.7%. The business reported $344.1m for the six months, a 20.2% increase from a year earlier. Excluding the FX impact of $16.8m, revenue was up 26.1%.
"The company's outlook assumes reasonable containment of Covid-19-related infection rates globally, including no further major lockdowns in Asia for the remainder of the year, and does not reflect any additional deterioration in the European macro environment, or any significant changes in the geopolitical impact of the current war in Ukraine," Oatly said in its assessment of the current operating environment, including the impact on "consumer behaviour" from inflation and rising interest rates, as well as FX based on June rates.
Oatly posted a second-quarter net loss of $72m, wider than a $59.1m loss a year earlier. EBITDA was also in the red at $62.6m, compared to a $43.5m loss. The adjusted EBITDA loss was $53.4m, more than the $31.9m loss in the corresponding period.
Petersson added: "Profitability metrics improved compared to the first quarter of 2022 and we expect this trend to continue in the second half of the year. As we expand and scale our more localised production footprint while remaining disciplined in our capital allocation, we are confident in our ability to achieve much better production economics and operating efficiencies, reduce our environmental impact, and achieve profitability. Global consumer demand remains as strong as ever and we have a proven multi-channel strategy that we believe positions us well for long-term growth and profitability."
Oatly's six-month net loss was $159.4m, compared to a $91.4m loss a year earlier. EBITDA losses widened to $144m from $68.2m, while adjusted, the loss was $124.8m versus $54.4m.
Commenting on Asia, Petersson said: "Covid-19 related restrictions remain in place, and the new Covid sub-variant of the virus continues to break out in many cities. The recovery in the foodservice channel has been slower than we expected so far because of lasting concerns over lockdowns.
"In turn, we are more prudent with both our revenue outlook and our capital allocation for the remainder of the year to adapt to this new environment, while being highly focused on achieving profitable growth. The fundamentals of the business remain unchanged, and we believe we have significant opportunities for growth to the extent that certain of these headwinds subside."