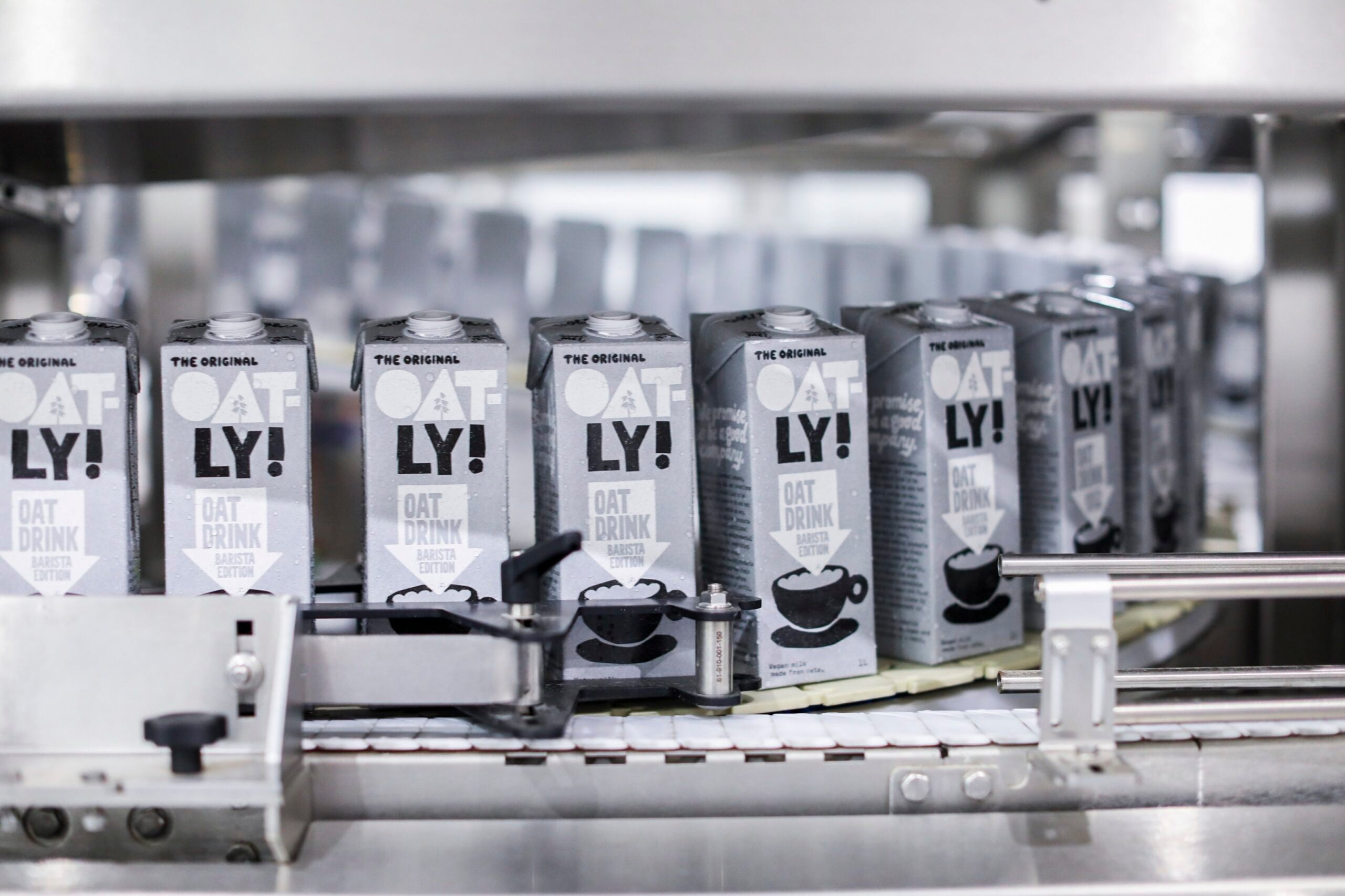 Oatly, the dairy-alternative business, sought to talk up its prospects amid higher first-quarter revenues but deeper losses.
The Sweden-based oat-milk supplier saw its revenue rise 18.6% in the three months to the end of March, helped by "record" revenue from its markets in EMEA.
However, Oatly booked an EBITDA loss of $81.4m, versus $24.7m in the first quarter of 2021. It also reported an "adjusted" EBITDA loss of $71.4m, which was higher than the $22.5m it posted against that metric a year earlier.
Oatly pointed to higher staff and "consultancy" expenses but also to an increase in distribution and operating costs. The company said the latter came as it "scales its global operations to support growth across three continents".
Speaking to analysts after Oatly reported its first-quarter results, CEO Toni Petersson said: "The opportunity in front of us remains massive. Plant-based is one of the fastest-growing segments in CPG and we're still in the early innings of expanding distribution, as well expanding into adjacent dairy categories."
Oatly maintained its forecast for annual revenue to hit $880-920m, which would represent an increase of 37-43% on 2021.
Petersson has spoken often in recent months about Oatly prioritising investment in trying to drive the company's growth over profits and he reiterated that stance when discussing the numbers with analysts.
"In the near-term, we're continuing to prioritise growth investments over profitability," he said. "We are investing heavily in our business to establish the infrastructure necessary for a global company on a multi-billion dollar growth trajectory. This includes not only our innovation and digital infrastructure but also our production capacity, which is a key factor in achieving growth."
Oatly has been spending on boosting its production network. In November, the company expanded its business in Asia with a new factory in China. The Oatly factory makes products including its oat milk for China and other markets in Asia. It has also been increasing production capacity in the US.
However, the expansion has not been without headaches. In recent months, Oatly has acknowledged challenges with scaling-up production capacity at a factory in the US state of Utah.
Announcing its first-quarter results this week, Oatly said lower-than-expected sales in China – due to Covid-19 – and lower-than-expected production had weighed on its sales growth. It revealed its ramping up of new facilities in China and Utah had been hit by disruption to global supply chains and labor absenteeism as a result of the Omicron variant.
Nonetheless, increasing the portion of production that comes from Oatly's own factories or what it calls "hybrid" manufacturing is central to its bid to improve its profitability.
"Over the next few years, we expect to drive profitable growth through increasing our self and hybrid manufacturing models, reducing our reliance on co-packers, as well as localising our production footprint. We expect this to improve our production and supply chain economics, economies of scale and our service levels," Petersson said.
"In the first quarter, self-manufacturing was 25% of our total volume compared to co-packing at 32% and hybrid at 43%. Our target over the long-term is to have 50% to 60% of our total volumes come from self-manufacturing, reducing co-packing to 10% to 20% and hybrid manufacturing to 30% to 40%. We believe this manufacturing mix, coupled with pricing actions, will help to offset inflation and benefit gross margins and our pathway to profitability."
Oatly underlined how it expects to see its margins improve as it moves through 2022.
"We continue to expect variability in our gross profit margin quarter-to-quarter, based on the impact of supply chain challenges, inflation, the timing of new capacity coming online and the mix of production models and by sales channel and region," Oatly CFO Christian Hanke said.
"However, we should start to see meaningful gross profit margin improvement in the second quarter, which we expect to continue in the second half of 2022 through the better utilisation of our Ogden [Utah] and Asian facilities.
"We expect to see year-over-year improvement in our gross profit margin starting in the second half of 2022 and sequential improvement in gross margin starting in the second quarter."
He added: "The first quarter is the worst margin quarter and from here on we should start to see a sequential improvement throughout the year."