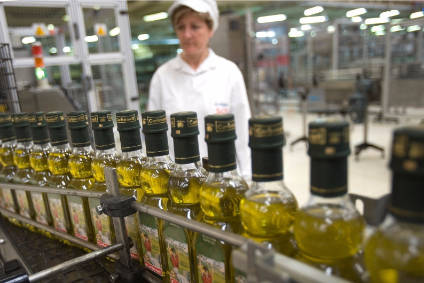 Deoleo, the Spain-based, olive-oil supplier that is home to brands including Bertolli, has put a facility in Italy up for sale.
Publishing its annual accounts for 2019, Deoleo said it decided to put its production plant in Inveruno in the suburbs of Milan on the block.
The decision comes nearly three years after Deoleo opted to rent out the site – which it had planned to close – to Italy-based business-to-business supplier The Organic Factory. Under the terms of the agreement, The Organic Factory, which supplies food companies with ingredients including organic oil and lecithin, had an option of buying the site from the third year.
Deoleo said it was also holding other assets for sale, including another production facility in Italy, located some 55 miles further south in Voghera.
"The group is actively involved in their divestment process, the directors estimating that these sales will take place in a period of less than 12 months," Deoleo said. The company declined to comment further when approached by just-food.
Deoleo generated a loss of EUR10.6m (US$12m) in 2019, much-reduced from the loss of EUR291m booked in 2018.
EBITDA increased 79.5% to EUR27.7m, which Deoleo described as "a turning point" for the business.
Sales volumes were up 3%, although revenue declined 7.2% to just under EUR562m. Deoleo said it had seen a 20% fall in raw-material prices.