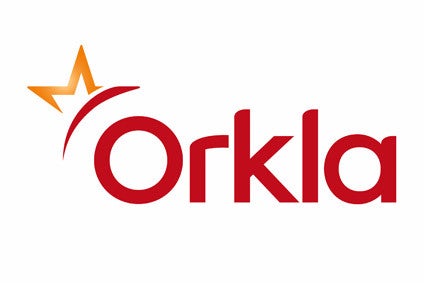 Orkla has made another acquisition in the ingredients sector, buying Dutch firm Vamo in a deal the Nordic food group said will "fit" with its local subsidiary.
The transaction was instigated through Orkla Food Ingredients and its Dutch unit Sonneveld Group. Orkla also has other subsidiaries in the Netherlands: NIC, Broer and Laan.
Financial details of the latest deal, which follows on the heels of Confection by Design, Zeelandia Sweden and Kanakis, among a host of others, were not disclosed. Last month, Orkla also took a minority stake in Iceland-based confectionery and chocolate maker Nói-Siríus from its private-equity owners.
Vamo, or Vamo produkten voor de Bakkerij to give the company its full name, makes specialised concentrates and ingredients for artisan and industrial bakery products. "It also holds a leading position in the Benelux in special ingredients for corn-based products, a segment that has seen good growth in Europe for several years," Orkla said in a statement today (3 September).
The Dutch firm was founded in 1963 and employs 20 people at its single site in Duiven. Vamo is currently owned by two private shareholders who jointly head the company. The owners also hold a 20% stake in Quattro Enzymes Solutions, in which Sonneveld owns a 60% interest.
Vamo generated a turnover of EUR12.4m (US$13.5m) last year, and EBIT of EUR1.6m.
Peter Verhagen, the CEO of Sonneveld, said: "Vamo is a well-run company with a good customer base and a product portfolio that is a good fit with Sonneveld. The acquisition of Vamo will complement Sonneveld's position as a supplier of ingredients and accessories to the bakery market."