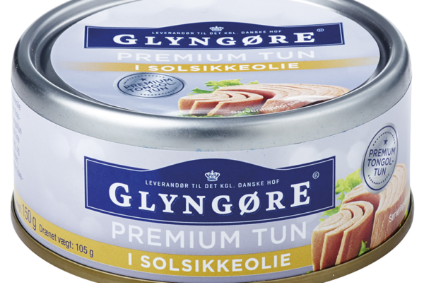 Orkla, which has made a slew of acquisitions of late, is disposing of the Glyngøre fish brand to Amanda Seafoods as the Nordic food group seeks to reduce "complexity" in its portfolio.
The deal revealed today (2 July) took affect yesterday. No financial details were disclosed. The transaction was conducted by the Oslo-listed firm's Denmark unit, where Glyngøre is also based.
Glyngøre supplies herring and tuna to Danish retail and foodservice channels and posted net sales last year of DKK43m (US$6.5m). Amanda Seafoods is part of the Nordic seafood group Insula.
Jesper Sørensen, the chief executive of Amanda Seafoods, said: "We look forward to including the well-established Danish brand Glyngøre in our portfolio. Glyngøre holds a strong position with Danish consumers, and we see good opportunities for further building the brand through innovation and product development."
Orkla said it was selling the fish brand to "concentrate on prioritised categories", the same reason it gave for the disposal in 2017 of Denmark-based K-Salat, which produces a range of salad spreads, mayonnaise, and dressings.
More recently, Orkla has been active in the ingredients sector and only yesterday added UK-based speciality fudge and toffee maker Confection by Design to its portfolio. In April, it snapped up Zeelandia Sweden, which supplies margarine, vegetable oils and bakery products, building on the purchase of Greek ingredients business Kanakis in March.
Last year, Denmark's Igos, a producer of marmalade and fruit fillings for bakeries and confectioners, became a new asset, too.
"This divestment is part of Orkla Foods Denmark's strategy of concentrating resources on our priority growth areas," Carsten Hänel, the CEO of Orkla's Danish foods business, said of the latest deal. "We are glad that a solid company like Amanda Seafoods has chosen to include Glyngøre in its portfolio and will continue to build on this long-established brand to the benefit of Danish consumers."