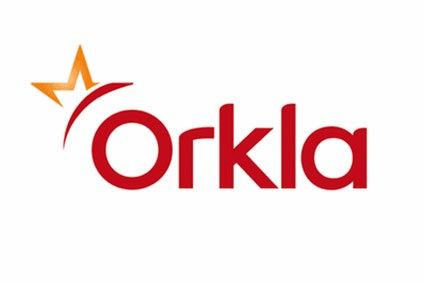 Norway's Orkla plans to consolidate production of its vegan Anamma brand in Sweden into one site at Eslov.
Manufacturing of Anamma products at Orkla Foods Sweden is currently spread across two facilities – one in Eslov and the other in Simrishamn. It will now switch to a "new production area" in Eslov, with the transfer expected to start in the summer of 2018 and be completed around the end of the year or early in 2019, according to a statement.
The company believes concentrating Anamma production at one site will help meet rising demand, which it says has increased 50% in the past 12 months.
A spokesperson confirmed to just-food that the plant in Simrishamn will close "due to the limited possibility to expand the business there". Production will move "to one common location in Eslov." About 20 people work at the Simrishamn plant and negotiations are due to start this week, the spokesperson said, without elaborating further.
"It is very pleasing to see that consumers appreciate our vegan assortment from Anamma," Henrik Julin, managing director at Orkla's food business in Sweden, said in the statement on 24 November.
While not quoting Julin directly, the statement added: "Collecting production in a new joint production area in Eslov is part of Orkla's overall strategy to ensure higher production capacity and reduce the complexity of Orkla's facilities."
"In order to meet the high demand for the products, we must increase production capacity," Julin said. "Therefore, we have made the decision to gather all the cooking in a production area in Eslov."
Orkla revealed two acquisitions last week.
It will purchase Sweden's Health and Sports Nutrition Group, which runs the e-commerce portals Gymgrossisten and Bodystore, from Nordic e-commerce firm Qliro Group for SEK360m (US$42.3m).
The company also said it had signed an agreement to buy Czech frozen vegetable producer Agrimex.