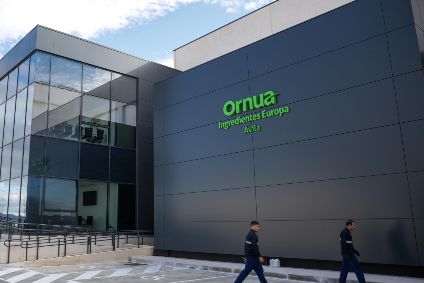 Irish dairy cooperative Ornua has opened a new EUR30m (US$33.4m) cheese facility in Avila, Spain, on the site of the manufacturing plant that was destroyed two years ago by fire.
The Kerrygold butter and Pilgrim's Choice cheese maker said the 35,000-tonne mozzarella and pizza cheese facility has the potential to increase its size to 70,000 tonnes in the future.
The company said the plant "greatly enhances Ornua's pizza cheese-making capacity and capability, securing its position as a world leading pizza cheese supplier".
It was in November 2017 that its former facility on the site burned down forcing Ornua to switch production to the UK.
The rebuild of the facility, which employs more than 120 people, included a major expansion and processing technology upgrade.
The site features a R&D Centre of Excellence with a pilot plant and innovation kitchen dedicated to developing pizza cheese and cheese ingredients.
It also features individual quick-freezing capability, an in-line cooling system and technology to produce pizza cheese ropes for the growing stuffed crust sector of the market.
John Jordan, Ornua's CEO, said: "This major investment will play a key role in enhancing our cheese ingredients capacity and capabilities. It will reinforce our position as a leading, large-scale supplier of high-quality dairy ingredients to many leading Spanish, European and global food manufacturing and foodservice customers.
"Our new Avila R&D Centre of Excellence becomes the tenth innovation centre in our international network, which will ensure that Ornua has the capability to support our customers at the forefront of the rapidly changing dairy ingredients market."
The reopening of the Avila factory also marked the creation of Ornua Ingredients Europe, which brings Ornua's Spanish and UK Ingredients businesses together.
In July, Ornua announced it was planning to close a cheese ingredients facility in Shropshire in the English Midlands.