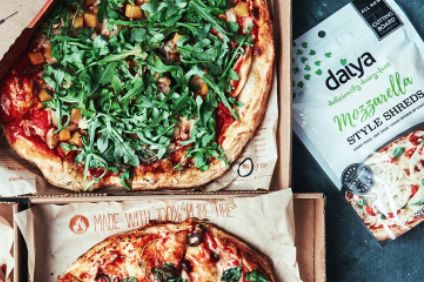 Daiya Foods is to increase its production capacity, with the Canadian plant-based food manufacturer looking to ride rising consumer interest in the sector.
The company, taken over by Japan's Otsuka Pharmaceutical last year, plans to move to a larger corporate headquarters and production facility in the Canadian town of Burnaby, east of Vancouver. Daiya estimates production will start in the second quarter of 2019.
"Today's consumers are now embracing plant-based foods as a great-tasting option that promotes a healthier lifestyle," Daiya CEO Terry Tierney said. "We are expanding to enable our teams to continue to do the work that will further surprise and delight consumers around the world and accommodate our aggressive hiring growth plans over the next two to five years. Our new headquarters represents a long-term investment in the future – not only for the Daiya brand but also for plant-based foods overall."
Daiya Foods was set up in 2008, with Tierney – the former chief marketing officer of Frontier Natural Brands and founder of Rocky Mountain Natural Foods – moving up from a role as director to CEO in 2014.