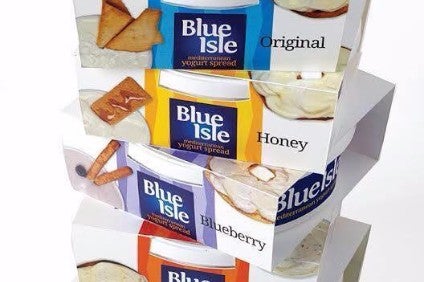 Parmalat, the Italian dairy group majority-owned by France's Lactalis, said today (2 May) the business has acquired two companies operating in the US "ethnic dairy specialities" sector.
The acquisition, concluded yesterday, includes a production facility in Turlock, California and two companies with approximately 140 employees, Parmalat said.
"The brand portfolio includes, among the main trademarks, the Karoun, Gopi and Blue Isle brands. In 2016, the two companies had net revenue of about US$55m," Parmalat said. "With this transaction, the Parmalat group acquires an important business active in the ethnic specialties segment in the US, increasing its current portfolio of gourmet cheeses and entering the yogurt market."
In its statement, Parmalat did not specifically name the companies acquired.
The company said the enterprise value of the acquired business "was set at about US$130m". It added the deal was "entirely financed with internal resources".
In March, Lactalis acquired "several" cheese-making companies in Chile through Parmalat.
Lactalis acquired control of Parmalat in 2011. It has been trying to buy out the rest of the shareholders in the business but, in March, failed to reach the 90% stake in Parmalat that it needed to delist the group, according to a filing by the Milan bourse.