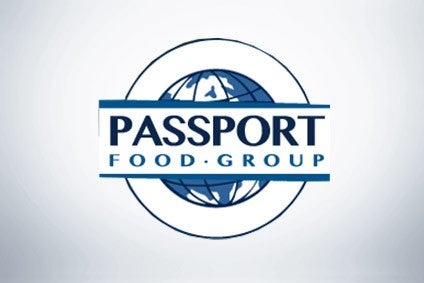 US firm Passport Food Group says it is targeting a "new phase of growth" after hiring former TreeHouse Foods executive Michael Axelrod as CEO.
Axelrod is a food industry veteran, having also held senior positions at the former Kraft Foods and McCain Foods. At TreeHouse, he oversaw the company's US$1.5bn condiments division.
Passport Food Group manufactures and distributes ethnic foods to foodservice and retail channels across North America. Since last April it has been owned by private-equity firm Swander Pace Capital.
Heather Smith Thorne, managing director at Swander Pace Capital, said: "Mike was the ideal candidate to lead Passport into a new phase of growth.
"From manufacturing to marketing and distribution, he has a long, successful track record helping companies contain costs, achieve significant growth, and realise greater efficiencies at all levels of the organisation.
"Mike has a deep understanding of the consumer space and has helped many companies profitably adjust their strategies to accommodate changing customer tastes and preferences."
Axelrod said: "I am looking forward to working alongside the talented team at Passport to continue the company's amazing growth trajectory.
"The company has a fascinating history – from its humble beginnings as local supplier to Asian restaurants to becoming one of North America's largest distributors of on-trend, innovative cuisines of all types, encompassing both restaurants and retail establishments."
Axelrod succeeds John Signorino, who guided the company through the Swander Pace Capital acquisition.
Founded in 1978, Passport has more than 170 employees. It provides more than 125 product SKUs across a range of categories to restaurants and retailers including Applebee's, P.F. Chang's and Houlihan's.
Foodservice products are sold under the Wing Hing and House of Bee brands.