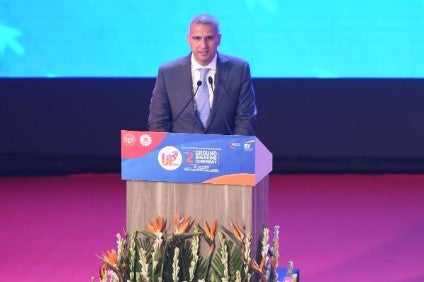 PepsiCo has set up plans to set up a new snacks factory in India, part of an ambition to double the size of that side of its business in the country by 2022.
The US food and drinks giant wants to build the plant in the northern state of Uttar Pradesh, spending INR5.14bn (US$76.4m) on the project. The Lay's maker has signed a memorandum of understanding with local government officials.
The exact location of the proposed new factory has not been disclosed, nor any indication of when production at the facility could start.
Announcing the plan for the new plant, the head of PepsiCo's business in India sought to emphasise what the company sees is the positive impact could have on the state's agriculture sector.
"Agriculture is at the heart of PepsiCo and our farmer friends are the backbone of our business. As we expand our operations, we will look forward to a fruitful association that will not only help create jobs and enable ancillary industries, but also ensure the socio-economic progress of potato farmers in the state," Ahmed ElSheikh, the president and CEO of PepsiCo's operations in India, said.
Earlier this year, PepsiCo announced plans to install a new production line at its factory in the state of West Bengal.
According to PepsiCo's 2018 annual report, the company saw its snacks sales in India grow at a "double-digit" rate last year.