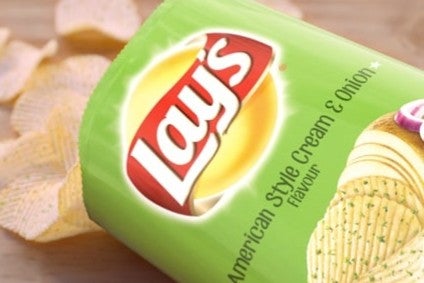 PepsiCo has revealed more details on the plans it has for a new snacks factory in India after the US food and drinks major received the green light for the project.
Officials in the northern state of Uttar Pradesh have given approval to the building of a greenfield plant to be located in Kosi, a town some 60 miles south of New Delhi.
In July, PepsiCo announced it had signed a memorandum of understanding on the plans with local government officials but did not disclose the planned location of the plant, the timetable for construction, nor on the products to be made at the facility.
PepsiCo is investing around INR5.14bn (US$72.5m) in the project as it bids to grow snacks sales in India.
"The new investment plan is in line with PepsiCo's goal to double its snacks business in the country by 2022 and is expected to help create over 1,500 jobs, direct and indirect," a spokesperson for PepsiCo's business in India said.
Construction is expected to start "by mid-2020", with Lay's and Doritos snacks among the products to be manufactured at the facility, the spokesperson added. Production is scheduled to start by mid-2021.
According to PepsiCo's 2018 annual report, the company saw its snacks sales in India grow at a "double-digit" rate that year.
PepsiCo's most recently available financial results are for the company's third quarter to 7 September 2019. The group does not disclose sales numbers for specific markets but said it saw total sales in India – across food and drinks – rise at a "high single-digit" rate during that quarter.
The company will release its financial results for the fourth quarter of 2019 – and for the year as a whole – on 13 February.