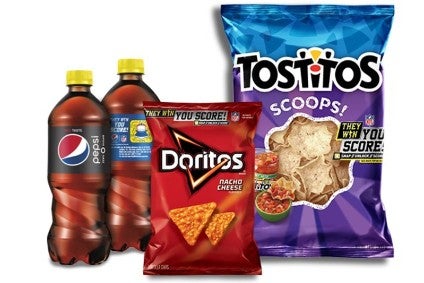 PepsiCo has resolved a dispute with staff over pay and working conditions at its Frito-Lay snacks plant in Kansas, with striking employees expected to return to work this week.
US-headquartered PepsiCo's revised two-year contract offer for workers at the Topeka site now includes a guaranteed day off each week and eliminates so-called 'squeeze shifts', while giving the representative trade union more say into staffing and overtime at the plant.
PepsiCo's previously proposed 4% wage increase – made on 1 July before some workers walked out on 5 July – for all staff has also now been accepted by the Bakery, Confectionery, Tobacco Workers and Grain Millers International Union (BCTGM) under the revised terms.
"We are pleased the BCTGM Local 218 members from Frito-Lay's Topeka site ratified the revised contract offer and we look forward to welcoming all of our employees back to work next week," PepsiCo said in a statement over the weekend.
"At all times we have negotiated in good faith with union representatives to address the most pressing concerns raised regarding hours of work and overtime.
"We believe our approach to resolving this strike demonstrates how we listen to our employees, and when concerns are raised, they are taken seriously and addressed."
In its statement dated Saturday 24 July, the Doritos snacks maker provided some insight into the negotiations two days earlier.
"We've spent the last three days jointly revisiting the terms of the prior offer and have aligned on a new offer that will better address employee concerns around guaranteed days off and create additional opportunities for the union to have input into staffing and overtime.
"Importantly, the revised offer once again includes across-the-board wage increases to employees in all job classifications.
"We are urging employees to ratify this offer so they can end the strike and return to work. At the request of the union, we cannot release the specifics of the offer at this time."