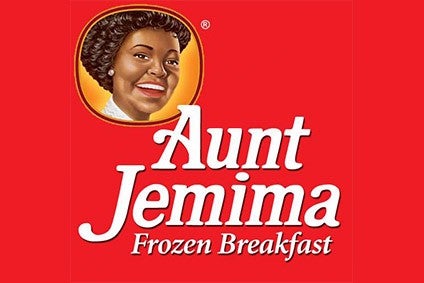 PepsiCo is to change the brand name and logo of one of its products amid criticism for racial stereotyping.
The US giant is to rename its Aunt Jemima brand of pancake mixes and syrups and change its logo after acknowledging their "origins are based on a racial stereotype".
Yesterday, via a statement on LinkedIn, PepsiCo chief executive Ramon Laguarta announced the US giant would spend US$400m over five years "to lift up black communities and increase black representation" at the business.
The Aunt Jemima brand was created in 1889 and has often been criticised for being offensive. On the brand website for Aunt Jemima, it states: "Aunt Jemima was first brought to life by Nancy Green, a storyteller, cook and missionary worker". Green is said to have been born into slavery.
In 1926, The Quaker Oats Company acquired the Aunt Jemima Manufacturing Company, registering the Aunt Jemima trademark in 1937.
PepsiCo acquired The Quaker Oats Company in 2001. Five years earlier, US manufacturer Pinnacle Foods attained the licence to produce and sell Aunt Jemima frozen products. Conagra Brands now holds the licence after buying Pinnacle in 2018.
"As we work to make progress toward racial equality through several initiatives, we also must take a hard look at our portfolio of brands and ensure they reflect our values and meet our consumers' expectations," Kristin Kroepfl, vice president and chief marketing officer of PepsiCo's Quaker Foods North America business, said. "We recognise Aunt Jemima's origins are based on a racial stereotype. While work has been done over the years to update the brand in a manner intended to be appropriate and respectful, we realise those changes are not enough."
The company and brand have faced criticism over the years. In 2015, in an article in The New York Times, Cornell University professor Riché Richardson argued the logo is "very much linked to Southern racism."
Scrutiny has intensified in the wake of the death in the US of George Floyd in police custody and the renewed calls to reflect and act on representation and equality.
Kroepfl added: "We acknowledge the brand has not progressed enough to appropriately reflect the confidence, warmth and dignity that we would like it to stand for today. We are starting by removing the image and changing the name. We will continue the conversation by gathering diverse perspectives from both our organisation and the black community to further evolve the brand and make it one everyone can be proud to have in their pantry."
A spokesperson for Conagra said: "We'll be adopting PepsiCo's changes and are working with them to ensure consistency."