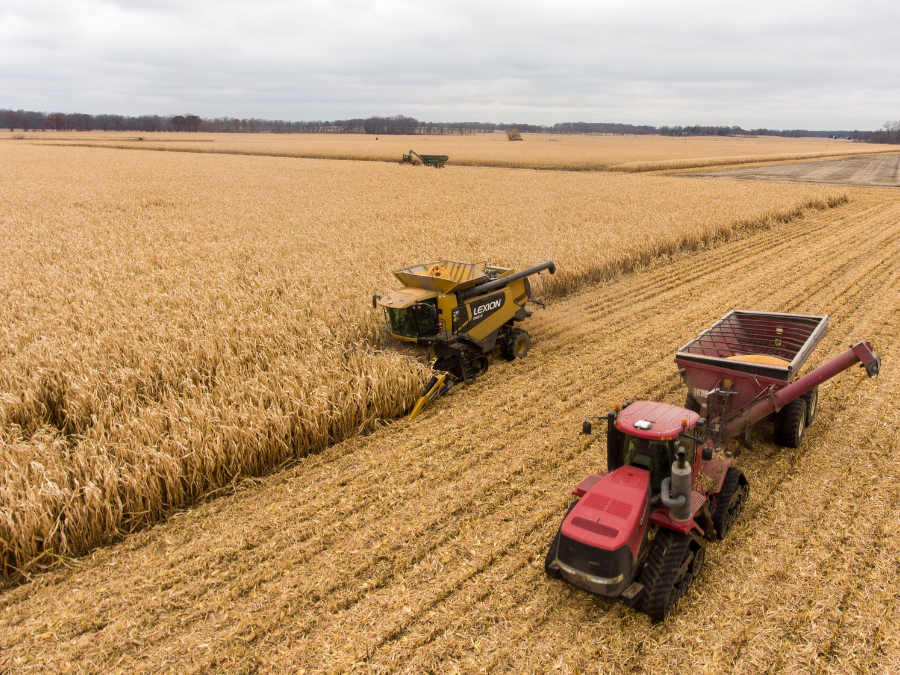 PepsiCo plans to invest US$216m into regenerative agriculture projects which cover over three million acres of farmland in the US.
The food and drinks giant has entered long-term partnerships with Practical Farmers of Iowa (PFI), Soil and Water Outcomes Fund (SWOF) and the IL Corn Growers Association (ICGA).
These three partnerships will aim to "deliver around three million metric tonnes of greenhouse gas emission reductions and removals" by 2030, the Quaker cereal owner said – remaining in line with its pledge to reduce greenhouse gas emissions by 40% by then, compared to a 2015 set baseline.
"As the climate crisis continues to escalate, the threat to our food system increases as well," PepsiCo chief sustainability officer Jim Andrew said.
"It's critically important to partner, for the long term, with organisations that have earned the trust of farmers as they make the transition to adopt climate-smart agriculture practices. We intend to be shoulder-to-shoulder with farmers as they work to make soil healthier, sequester carbon, improve watershed health and biodiversity and improve their livelihoods."
In November, companies including PepsiCo, Mars and McCain Foods, as well as fertiliser supplier Yara International and upmarket UK grocer Waitrose, published an "action plan" to "scale up" the use of regenerative agriculture.
The adoption of regenerative agriculture was proving "too slow" with the "economics" for farmers unworkable, the group of agri and packaged food majors said.
PFI is a non-profit organisation in Iowa with over 6,000 members to encourage and teach about regen ag. Meanwhile, SWOF offers solutions for soil and water stewardship and helps farmers "increase profitability through sustainability". ICGA is a union that represents corn farmers in Illinois.
SWOF managing director Adam Kiel said: "We are excited to expand our partnership with PepsiCo and farmers in its supply chain to support the adoption of regenerative agriculture practices that have measurable impacts on soil health, the environment, and farm sustainability."
"By providing high-quality and customised agronomic assistance to farmers implementing new practices we help them reduce emissions and nutrient loss, unlock a new revenue stream, and increase the value of their farmland for current and future generations."
Sally Worley, executive director at PFI, added: "PFI farmers have known for years that a supply chain that encourages farmers to grow only a couple of crops is not sustainable – it's not diverse or resilient enough for our changing world."
Just Food analysis, September 2022: Why we're in a critical period in the development of regenerative agriculture