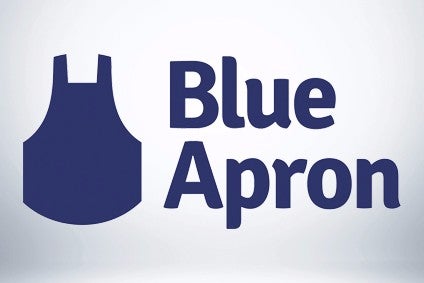 US meal-kit supplier Blue Apron has hired former PepsiCo executive Tim Bensley as its new CFO.
Bensley, who spent more than two decades at the Lay's and Quaker owner, joins Blue Apron from US-based sales and marketing agency Acosta, where he was finance chief from June 2015 to October 2017.
"Following a rigorous search for a CFO who can make an immediate impact on our business, I am thrilled to have Tim join our team," Blue Apron CEO Brad Dickerson said. "Tim brings over three decades of exceptional leadership experience, including a track record of delivering against a growth agenda with a positive impact on business results, and relevant expertise in the food and consumer packaged goods space. He will play an instrumental role in helping us achieve our strategic goals as we continue on the path of taking transformative actions to drive strong and sustainable growth."
Dickerson himself was only named Blue Apron chief executive in November last year after joining as CFO in 2016. He replaced co-founder Matt Salzberg, who moved to become Blue Apron's executive chairman, following a rocky period for the business in the wake of its IPO in early 2017, during which its market cap shrank and customer numbers fell.
In March, Blue Apron announced plans to arrest its sagging sales by making its products available in stores.
On his appointment, Bensley said: "The company has reached an inspiring inflection point, and as CFO I look forward to contributing to the company's growth as we build on recent progress in our core business while expanding our powerful brand to new channels and new consumers."
Bensley spent over half the 29 years he worked for PepsiCo at the US food and drinks giant's Frito-Lay North America snacks division.
His last role at the company was as senior vice president for global transformation, a job he held from October 2012 to April 2015.