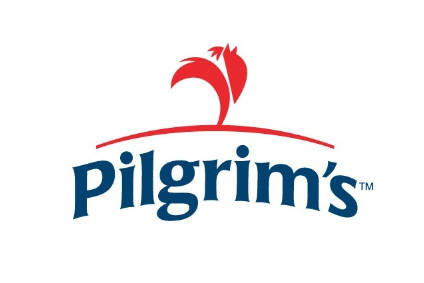 US poultry giant Pilgrim's Pride has agreed to pay US$75m to settle a civil price-fixing claim brought by chicken buyers.
In a statement issued on Monday (11 January), the Colorado-based company said it had "entered into an agreement to settle all claims made by the putative Direct Purchaser Plaintiff Class (DPP Class) in the In re Broiler Chicken Antitrust Litigation".
Pilgrim's Pride, majority owned by Brazil's JBS, said the agreed settlement is subject to court approval and does not settle claims made by plaintiffs outside of the DPP Class.
The company said it believes a settlement was in the best interests of the company and its shareholders but "does not admit any liability for the claims alleged in the Broiler Antitrust Civil Litigation".
Reports in the US said fellow US meat giant Tyson Foods has also settled with the same purchasers but the size of its settlement was not disclosed.
Pilgrim's Pride, Tyson Foods and other US meatpackers, including Sanderson Farms and Perdue Farms, have faced a number of claims they were involved in a coordinated price-fixing operation that kept chicken prices artificially high.
The charges have been brought by chicken buyers, food distributors and supermarket chains and also from the US government. Last year the US Department of Justice (DoJ) filed criminal price-fixing and bid-rigging charges against ten poultry-industry executives, including two former executives of Pilgrim's. The defendants have pleaded not guilty.
In October, Pilgrim's Pride entered into a plea agreement with the DoJ in relation to its investigation.
It agreed to a fine of US$110.5m for "restraint of competition that affected three contracts for the sale of chicken products to one customer in the United States".
Last month, a new price-fixing case was brought against major US poultry firms by chicken restaurant chain Chick-fil-A.
In a case filed in a US District Court in Chicago, Chick-fil-A alleged suppliers including Pilgrim's Pride, Tyson, Perdue and Sanderson coordinated to set prices artificially high.
The Atlanta-headquartered chain said it "purchased billions of dollars worth of broiler chicken" at prices that were "artificially inflated."
Tyson said the claims were "unfounded".
In September, US chicken heavyweights were accused of price-fixing in a legal claim filed in Chicago by food business Bob Evans Farms, a subsidiary of Post Holdings, as well as retailers Fresh Market and Wawa.