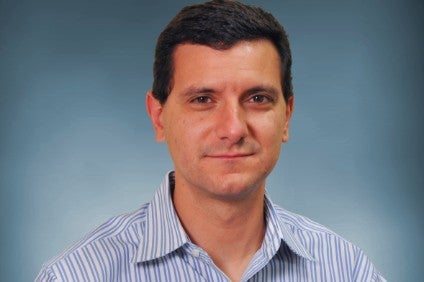 Pilgrim's Pride has promoted its finance chief Fabio Sandri to president and CEO of the US poultry processor as Jayson Penn, who had been on a leave of absence to face price-fixing allegations, is "no longer with the company".
Sandri joined the publicly-listed business, majority-owned by Brazilian meat processor JBS, as chief financial officer in 2011 but in June was installed as president and CEO on an interim basis, presumably expecting Penn would return to take up those duties.
Penn was indicted earlier this year by the US Department of Justice, along with three others. A grand jury in Denver formally accused Penn, Roger Austin, a former Pilgrim's vice president, Mikell Fries, the president of Georgia-based chicken supplier Claxton Poultry, and Scott Brady, a vice president at Claxton, of conspiring to fix broiler prices from 2012 to 2017.
He took leave of absence in June, when Colorado-based Pilgrim's Pride said he "intends to focus on his defence of the recently-disclosed indictment against him, to which he has pleaded not guilty". In a statement today (23 September), the company made no mention of Penn's fate or future, other than to say he "is no longer with the company".
A CFO replacement is being sought, it said.
Prior to joining Pilgrim's Pride, which also owns UK pork business Tulip Ltd. and UK poultry processor Moy Park, Sandri was CFO of educational establishment Estacio Participações in Brazil. He previously worked at petrochemicals company Braskem.