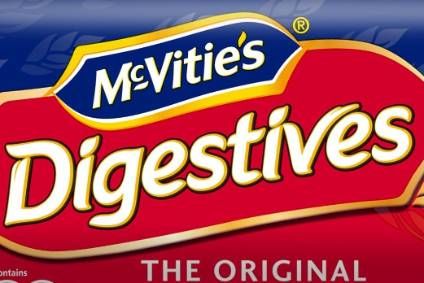 Pladis, the snack business of Turkish conglomerate Yildiz Holding, is increasing its investment in order to grow sales in the global chocolate and biscuit categories, CEO Cem Karakas told just-food.
"Our strategy is to offer a global portfolio diversified with local products that directly appeal to local tastes," Karakas explained. "Until 2021, we aim to have TRY5bn (US$1.62bn) worth [of] capex investment mainly in our two anchor markets: the UK and Turkey. Through these investments, we aim to double chocolate sales and increase biscuits sales by 50% worldwide."
The business was formed at the start of this year when Yildiz brought together its global chocolate and biscuit businesses – including Godiva, DeMet's, Ulker and United Biscuits – in a single umbrella subsidiary. Pladis now operates three so-called "master brands", Godiva. McVitie's and Ulker.
In the UK, Pladis leads the biscuit category with its McVitie's brand. The company intends to roll McVitie's out to customers in its Americas region, the chief executive revealed. "We aim to have a strong position in the Americas on the biscuits category with McVitie's."
The company also sees potential to expand its chocolate business in the UK. "We aim to have a strong presence in the chocolate market in the coming years in this market," Karakas noted. In the UK and globally, the group intends to focus its chocolate operations on "accessible premium" items offered under the Godiva brand. In the US, the company recently launched a "super premium" G by Godiva line.
"We see huge potential in hybrid products and premium chocolate," Karakas said.
In order to exploit this potential, Pladis announced plans to make its domestic market, Turkey, the group's "base" for chocolate production.
In Turkey and "near regions" Karakas said Pladis' Ulker brand already leads the market. "We aim to further increase Ulker's presence in the Middle East and Africa," he noted.