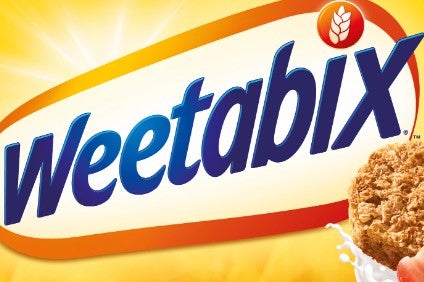 Post Holdings has reportedly sealed a deal to acquire UK cereal business Weetabix from its Chinese owners, Bright Food Group, for US$1.76bn.
According to Reuters, which cited a person familiar with the matter, Post won through in an auction process that attracted bidders including Associated British Foods and Barilla. Post, the owner of the Grape-Nuts and Honey Bunches of Oats cereal brands, emerged as the front-runner for Weetabix at the end of March.
Bright acquired a 60% stake in Weetabix from Lion Capital in 2012. Speculation over the future of Weetabix emerged before Christmas, when Reuters reported Bright Food, the state-backed Chinese group and majority shareholder of the business, was looking to sell its stake. However, China Daily subsequently quoted a Bright Food spokesperson as saying no deal was taking place.
Post Holdings is the third-largest cereal firm in the US and also owns brands including Great Grains, Golden Crisp and Cocoa Pebbles.
Weetabix could not provide comment at the time of press while just-food was unable to reach Post representatives.