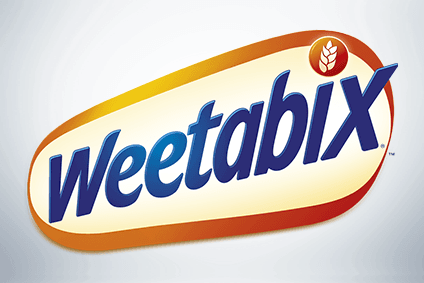 Weetabix, the UK-based cereal manufacturer, is looking at plans to close one of its production facilities in the English town of Corby, as part of plans for "long-term growth".
The company, owned by US food group Post Holdings since last July, said it is "evaluating options with our employees to minimise any potential impact".
In a statement sent to just-food, a Weetabix spokesperson said: "As part of our long-term investment strategy we are proposing to upgrade our hot oat cereal, flake and extruded product lines at Corby into a single modern factory on the same site. The investment will help us meet increased demand for our products and support our long-term growth.
"The plans are at an early stage and could mean the loss of a small number of roles, so we are currently evaluating options with our employees to minimise any potential impact. As and when a decision is taken, we will work closely with our customers and suppliers to keep them updated and avoid any disruption during the upgrade works."
Weetabix declined to comment on when a decision could be made or on how many jobs could be lost.
Post acquired Weetabix in a deal worth GBP1.4bn (then US$1.76bn) last July. The transaction saw Post buy 100% of Weetabix from its two investors – Chinese state-backed majority shareholder Bright Food Group and an investment fund advised by Baring Private Equity Asia.
Speaking to just-food when the deal closed, Sally Abbott, the head of Weetabix's operations in the UK and Ireland, said the business would work with its new owner on areas such as economies of scale in raw-material purchasing but emphasised the deal would have no impact on the Weetabix workforce nor on manufacturing footprint in the UK.
"We'll look into all of those opportunities [but] the good news is that there's no integration plans. So there's no need for us to be worried about jobs in the UK or factory closures in the UK because they don't have a business here," Abbott said.
In February this year, Post announced plans to close a cereal factory in the US state of Massachusetts.
Last month, when Post reported the financial results for the third quarter of its fiscal year, CEO Rob Vitale said Weetabix's "performance was consistent with our expectations for the quarter". He added: "Our promotional reset is having the expected result. Pricing is improving, partially offset by some volume declines. The UK market remains choppy and private label maintains momentum."
CFO Jeff Zadoks said Weetabix's pro-forma net sales were "relatively flat" compared to the third quarter of the previous financial year, benefiting from exchange rates. "Average net selling prices improved 1% behind reduced promotional activity. This favourability was partially offset by reduced volumes caused by our pricing reset. Segment adjusted EBITDA was US$35m, a sequential improvement from second quarter of US$7m."
just-food interview from summer 2017: Weetabix's UK chief Sally Abbott sets out stall in tough market and under new owner