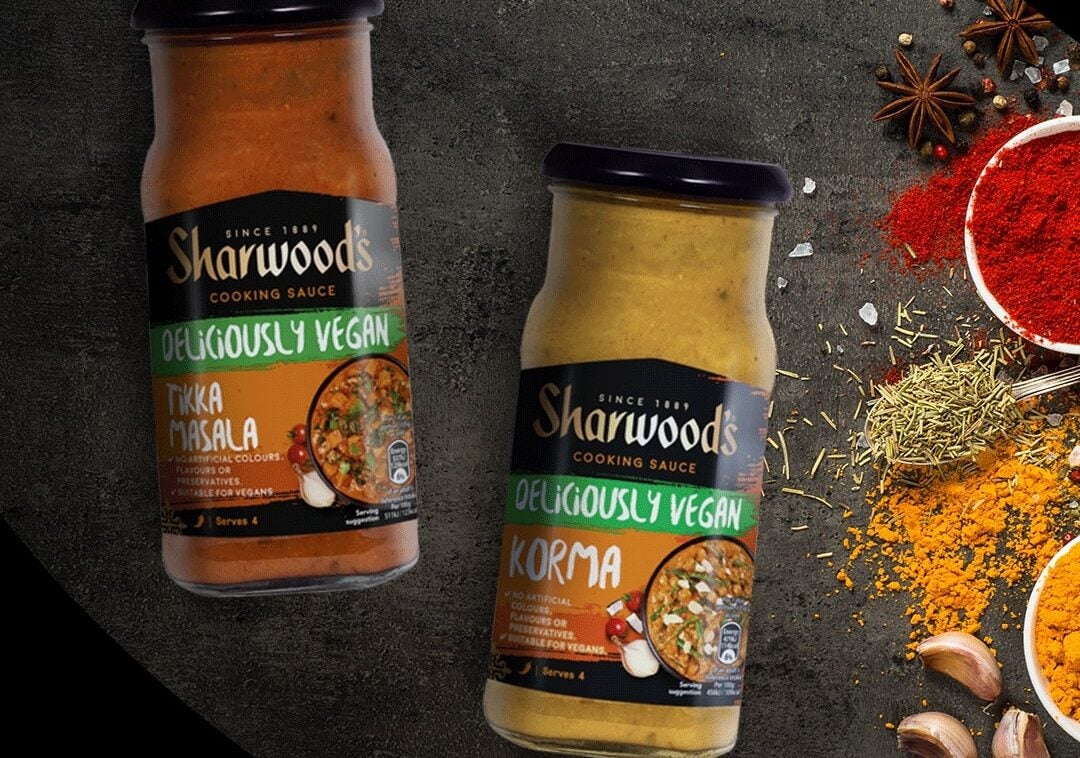 Premier Foods suggests prices UK consumers are paying at the checkout are unlikely to come down to pre-inflation levels once the current cost pressures subside.
The UK's largest domestic food manufacturer passed the £1bn ($1.2bn) sales threshold in the fiscal year to 1 April for the first time, described by CEO Alex Whitehouse today (18 May) as a "significant milestone". The trading profit margin held at 15.7% as Premier Foods' cost-savings measures and promotions helped offset input-cost inflation, with the pricing implemented not recovering all of those costs.
Raising prices is an "absolute last resort", Whitehouse said in his media presentation today to outline the year's performance just as Prime Minister Rishi Sunak held a summit this week with food industry leaders to address rising food costs.
Before increasing prices, the Mr Kipling and Sharwood's sauces brand owner looks to hedging contracts for commodities and energy, and then, a "comprehensive set of internal cost-saving programmes to help to offset as much of the remaining inflation as we possibly can", Whitehouse explained.
"It's only then, and I have to say really reluctantly, do we look to our pricing through to our retailers."
With UK grocery inflation running at a 45-year high ahead of next week's inflation report, the topic was high on the agenda today.
Whitehouse was hesitant to "speculate" on the outlook but argued "we're past the peak".
He was questioned on the likelihood that food prices will come down to pre-inflation levels and whether consumers are facing a new era of higher prices.
"It does look as though we're not going to see prices rising as quickly anymore. We're not expecting to have to increase our prices any further this year," Whitehouse responded.
"I don't anticipate overall we're going to see net deflation but I do expect that we'll see a much more normalised level of inflation."
The CEO added: "Whilst we might see falling prices on some specific commodities, I suspect that, when you look at our products, which tend to be made of more than one ingredient and also different packaging components, that we're not talking about specific deflation on any products, but we're talking about much lower levels of inflation.
"To be honest, I'm not seeing anything that's making me think that prices are going to go into reverse, unfortunately."
Pressed on the outlook into 2024, he said: "Most experts tell us that energy prices, for example, won't go all the way back to where they were. They'll just come off the peak that we were at. We'll just have to see what happens and play it by ear."
Margins protecting jobs
Amid the industry and consumer rumblings around food prices, Whitehouse was asked why Premier Foods' profit margins of 15.7% were so high in the context of absorbing most of the cost inputs.
"We've got a responsibility to a number of different stakeholders. There's over 4,000 people who work for the business that we need to make sure we've got good jobs for families that are dependent on us being successful for their livelihoods," he countered.
"We have worked incredibly hard to make sure that the amount of cost we've passed on to our retail partners has been less than we've seen. We invest millions every year in promotional activities. You will see most of our brands are available at quite significantly reduced promotional prices for around half the time. And that's a significant investment we make in price."
Whitehouse pointed to the increasing cost of glass for Premier Foods cooking sauces, while the price of sugar and sweeteners has more than doubled. The same for tomatoes hit by shortages earlier this year, where prices "almost doubled as well", he said.
"The final price that you see on a retailer shelf is at the discretion of each individual retail partner and it can vary between stores. And it's also worth noting that it reflects different promotional activities, which switch on and off at different times in different retailers," Whitehouse explained.
Premier Foods' branded growth model, which saw brand revenue rise 9.1% to £844.2m, was helped by last year's acquisition of the Asian-inspired meal-kit line The Spice Tailor.
Further M&A is potentially on the cards.
"We're continuing to look for brands," Whitehouse said. "The number one criteria we use is if we look at a brand, if we apply our branded growth model, will we generate significant incremental value?
"In terms of categories, I think we're pretty agnostic to be honest with you. Although probably a slight preference for presenting categories where we currently play."