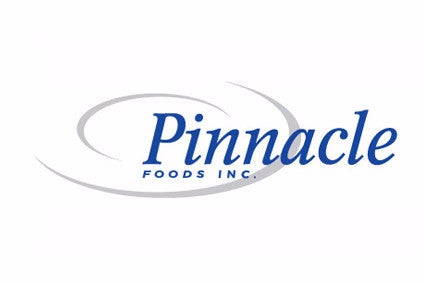 US food business Pinnacle Foods said disappointing sales figures released today (27 June) are partly the result of a product exit and recall surrounding its Aunt Jemima range.
The issue contributed negatively to what must be seen as a poor set of results.
Back in May, the New Jersey company said it was pulling "certain low-margin and non-strategic" frozen breakfast products from its Aunt Jemima range following a voluntary recall over possible listeria contamination.
Today the firm revealed its net sales in the second quarter of this year were 1.6% down on a year ago (to US$744.6m) "largely due to a 2.6% unfavourable impact associated with the second quarter 2017 business exit, including the recall, of certain Aunt Jemima retail and foodservice frozen breakfast products, as well as a 0.9% unfavourable impact associated with both the Boulder UK business wind-down and SKU rationalization programme implemented in the second half of 2016".
It said, taken together, these factors more than offset strong underlying net sales growth of 1.9% in the quarter.
Elsewhere, the figures were also disappointing. Gross profit in Q2 declined to US$164.4m, compared to US$221.2m a year ago, and earnings before interest and taxes (EBIT) were markedly down at US$44m (US$107.8m in Q2, 2016).
But Pinnacle remains confident that the bad news is behind it.
CEO Mark Clouse said: "We continued to deliver strong underlying business fundamentals in the quarter. Our retail consumption and market share advanced significantly, supported by on-trend innovation, and we continued to deliver robust productivity and strong synergy capture, while aggressively managing expenses.
"This past quarter we made a number of strategic decisions, including exiting a low-margin business and accelerating into 2017 a number of investments in our manufacturing network that are consistent with our long-term strategic plan and that best position us for the future.
"While these discrete decisions impacted the quarter and the year, they are largely completed and mostly covered by the strong fundamentals and the benefits of lower taxes and interest expense. Importantly, the discrete items serve as tailwinds for 2018, enabling us to regain much of their impact next year and maintain the gross margin target we established for 2019".
In June it was revealed that fellow food firm Conagra Brands had broken off talks which could have led to it taking over Pinnacle.