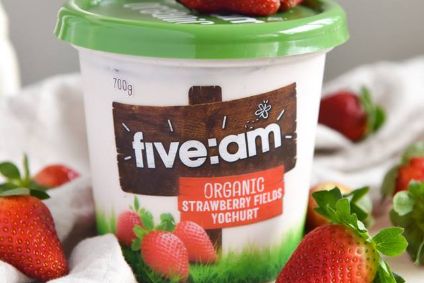 Barambah Organics, an Australian dairy company founded in 2002, received an undisclosed investment last October from Melbourne-based asset manager Tanarra Capital, established by CEO John Wylie, in return for a stake in the business.
The firm's undisclosed investment in Five:AM was led by the Barambah management team: CEO Matthew Stanton, CFO Mark Richards, and "supported by" Tom Forde from Tanarra's private-equity team, the investment company said in a statement today (12 May).
Stanton said: "We intend to take the Five:AM brand back to its roots, partnering with farmers in sustainable and regenerative practices, investing in product innovation and being a fun, accessible, organic brand. We will be continuing on with Five:AM's operations such that there is no interruption to customers and intend to invest in brand reinvigoration and growth."
Back in 2019, PZ Cussons was reported in the Australian media to be reviewing options for the Five:AM business it acquired from the yogurt company's founder in 2014. "Following its recent global strategy review, the business determined that the yoghurt category would not form part of its forward plans in Australia and New Zealand," the statement from Tanarra read.
In 2020, PZ Cussons announced the sale of its Nigerian dairy business Nutricima to an affiliate of Dutch dairy firm FrieslandCampina. And the previous year, the UK company sold its Greek food division Minerva to Mirties Enterprises Company, a business controlled by Luxembourg-based Diorama Investments.
More recently, PZ Cussons revealed in September it booked an impairment charge related to Five:AM in its annual results for the year to 31 May, along with baby-food firm Rafferty's Garden.
Founded in 2010, Five:AM produces organic and natural yogurts sold into major retailers in Australia such as Coles and Woolworths from its manufacturing facility in Carrum Downs, near Melbourne.
Rob Spence, the managing director of PZ Cussons in Australia and New Zealand, said in today's statement: "Barambah Organics will be an excellent home for Five:AM. I am confident the brand, its employees and customers will be in good hands working alongside Barambah, which has a strong team and the capabilities to drive investment and growth for Five:AM in the future."