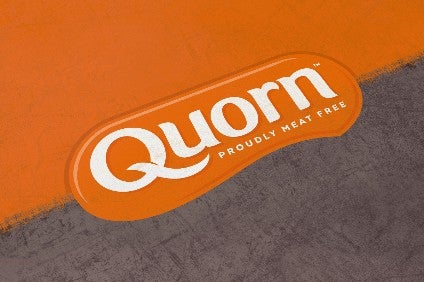 UK meat substitute firm Quorn Foods has suggested a new statement on its product labels in the US, which tell customers the products contain mold and could cause an allergic reaction, is unlikely to affect sales.
A class action brought in federal court in the Central District of California accusing Quorn of deceptive marketing has now been settled with the Monde Nissin-owned business agreeing to a new form of wording on its products.
Under the agreement the labels will state: "Mycoprotein is a mold member of the fungi family. There have been rare cases of allergic reactions to products that contain mycoprotein."
Quorn CEO Kevin Brennan told just-food the settlement is not formally ratified yet but is "heading that way".
He added: "Request[s] were for minor label amends as pack already referenced [the product is] made from fungi/mold and rare instances of allergies. Given [the] requests were minor we chose this route over [the] potential expense of winning in court."
Brennan suggested the change of wording is minor enough to be of little significance to sales.
"We already make both statements on [the] pack and so do not anticipate any impact on sales," he said.
The Center for Science in the Public Interest, which was not a party to the suit, had filed documents stating it would object to any settlement to the class action that did not include disclosure and allergy warnings.
In a statement last week, the CSPI claimed it withdrew its objections after Quorn agreed to additional material labelling changes and the court then approved the settlement. Brennan said the matter had not been settled and told just-food last week: "CSPI have long made disproven claims against Quorn and their views are not supported by US FDA [Food & Drug Administration] or UK FSA [Food Standards Agency]."
The new settlement does not preclude "any claims for personal injuries for those customers who may have suffered adverse reactions from mold allergies after consuming Quorn products," the agreement notes.
Brennan suggested last week a settlement was unlikely before October.