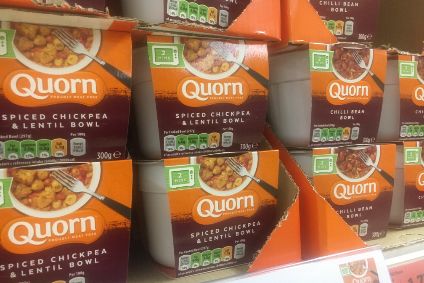 Philippines-based food group Monde Nissin, home to Lucky Me instant noodles and Quorn meat-free products, has filed documents for a share offer in its home market.
Monde Nissin, which also makes a range of baked goods, plans to issue 3.6bn shares in the business at PHP17.50 each in order to raise PHP63bn (US$1.3bn).
The company said the proceeds from the listing would be used to boost production of its noodles in the Philippines and output at UK-based Quorn Foods, which it acquired for GBP550m (then US$831.2m) six years ago.
The IPO covers new shares in Monde Nissin. Among Monde Nissin's current shareholders is CEO Henry Soesanto, who, according to the company's website, owns a 12.6% stake in the business and is its third-largest investor. Monde Nissin chairman Hartono Kweefanus is the group's biggest shareholder, with a stake of 29.3%.
Quorn, one of the early meat-substitute brands in the UK, has enjoyed solid growth in recent years but is up against fierce competition in its home market amid an increasing number of domestic and overseas brands entering what is a growing category, as well as the country's supermarkets investing in private label.
Based in the north east of England, Quorn has sought to build an international presence and has enjoyed success in markets such as Australia and the Benelux but has found the going tougher in, for example, the US.
From the just-food archive, February 2020: "I don't think anyone's debating the meat-free category is going to be very, very large" – exit interview with Quorn CEO Kevin Brennan