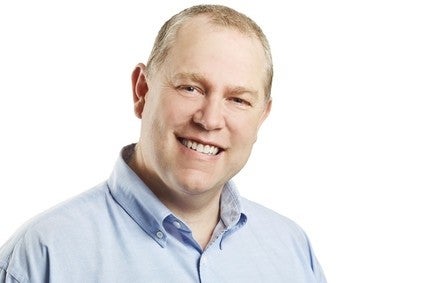 This week, PepsiCo and Mondelez International announced the launch of new facilities in the Middle East. Elsewhere, Nestle formed a new business unit in a bid to leverage its scale. just-food's Dean Best interviewed Chobani Australia MD Peter Meek who said the yoghurt firm's ambitions in the country and in south-east Asia. We also shone the spotlight on the Indian dairy sector in our monthly management briefing. Here is the week in quotes.
"The Dubai facility is a game-changer for our business that we anticipate will fast forward our innovation process throughout the entire region" – Omar Farid, president of PepsiCo's operations in the Middle East and Africa, discusses the new R&D facility the firm has set up in Dubai which will focus on new product and flavour development.
"We suspect the slowdown, which has lasted for 24 months, but which the market has shrugged off because of Nestle's defensive characteristics – and a new buyback programme – is more pronounced than feared" – Nestle forms a business excellence unit as it looks to better leverage from its scale. However, Kepler Cheuvreux analyst Jon Cox says he sees this as a euphemism for restructuring that goes beyond what many have seen or anticipated".
"We are seeing very rapid growth for our iconic brands across emerging markets, including the Middle East and Africa" – Vishal Tikku, Mondelez International's area vice president for the Middle East, comments on the announcement the snacks maker is to spend US$90m on a new biscuit plant in Bahrain.
"In recent years the Sleidinge facility has been struggling with ongoing underutilisation, and it is no longer economically feasible to continue the production in Sleidinge" – FrieslandCampina announces the closure of its underperforming Sleidinge dairy drinks plant in Belgium.
"Kellogg Russia is currently appealing a decision made by the Russian Federal Tax Service. We have no further comment to make at this time" – Kellogg Russia has been hit with a US$2.2m bill for tax arrears.
"Cheese and yoghurt offer a very good opportunity especially when consumers have become more willing to spend on value-added dairy products" – Euromonitor food and drink analyst Ina Dawer says the value-added sector is one of great potential in India's dairy industry.
Judging by their annual reports, they are making more money outside of the European dairy market than inside" – Dairy analyst Mark Voorbergen of CMENP believes it was only a matter of time before FrieslandCampina started tightening up operations in Europe in order to cut costs and maximise efficiencies.
"We're probably not going to change the world with our 15th flavour. Our innovation strategy is largely in line with how we can introduce Chobani into more occasions throughout the day for more people" – Peter Meek, MD at Chobani Australia tells just-food the firm is focusing on how to get people to eat more of its yoghurts at different times of the day via different packaging initiatives and possibly taking the brand into nearby categories.
"This new production site, which represents the largest industrial expenditure in our company's history, is fully in line with our growth potential on the American continent" – Antoine Fievet, Bel's chairman and CEO, formally opens the French cheese group's third plant in the US.
"Such an investigation can only be another distraction for the new CEO and represents another black mark on the Board that Mr. Lewis recently joined" – Shore Capital analyst Clive Black sympathises with the new CEO for Tesco which is presently being investigated by the Financial Conduct Authority for its recent accounting mishap.