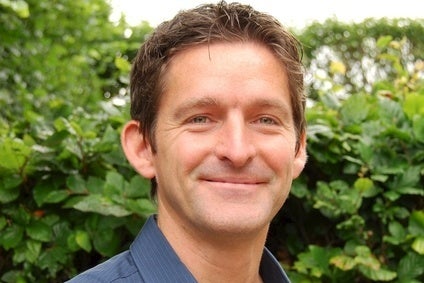 This week, trademark battles hit the headlines, with Icelandic Seachill securing an injunction against Aldi and Hershey winning a tussle over its Ice Breakers brand with Russia's United Confectioners. Elsewhere, we looked at gluten-free and its growth prospects in the Middle East and analysed the Indonesian dairy sector. Here is the week in quotes.
"The issue of erratic weather or year-to-year variability is one that really emerges and it is certainly not something that is constricted to a particular region" – in an interview with just-food, Andy Challinor, Professor of Climate Impacts at the University of Leeds and a lead author in the UN's latest report on climate change, highlights a key finding of the study.
"In order to overcome this situation, Vinamilk is willing to sacrifice its profit for market share, as well as preparing for Vinamilk's investment to other markets" – Vinamilk, Vietnam's largest dairy processor, is prepared for profits to fall this year as it reacts to slowing consumption in its domestic market – and lines up investment overseas.
"Ghost brands that trade on the halo effect of an established brand simply should not be tolerated and I'm sure other brand owners will be watching this case with interest" – The Saucy Fish Co. head of brand Simon Smith lashes out at Aldi over its 'copycat' product.
"We have accelerated price increases in the second quarter to recover margins, and expect the effects of this to be transitory as the industry is forecasting a return to more normal conditions later in 2014" – Maple Leaf Foods president and CEO Michael McCain announces price increases as a result of the US hog virus pushing up costs.
"We had always been interested in investing in New Zealand and were waiting for the right opportunity" – Danone announces the acquisition of two infant formula firms in New Zealand.
"This decision is important because Ice Breakers is an iconic brand and one of the key global brands in our product portfolio" – Hershey shares its delight after a court rules in its favour over the Ice Breakers trademark war with United Confectioners.
"The vibrant dynamic industry that we've been talking about all morning is viewed by many people as an industry they wouldn't specifically choose to enter," – CEO at the National Skills Academy for Food and Drink, Justine Fosh says the food industry is just not as attractive to youngsters looking for a career as it thinks.
"The wonderful challenge is the educational piece surrounding free-from, especially as this area develops and we keep bringing out great foods" – Genius Foods commercial director David Shaw discusses the prospects for the gluten-free category in the Middle East.
"In Indonesia, where most children leave for school without having breakfast, compact bottles of Milkuat, in the shape of a tiger's head, have created a sensation since the end of 2011" – Danone discusses its thoughts on the Indonesian dairy sector.